It was recorded that 3 out of 12 whales stranded in China lost their vital functions.
12 whales stranded on Linhai Beach in China's Zhejiang province.
Authorities announced that 3 of the stranded whales lost their vital functions before the rescue team arrived.
After about 10 hours of work, 9 whales were rescued and transferred to the safe zone. Expressing that the whales are in good health, the authorities reported that two of the whales were released.
Shelters and awnings were set up for the whales who were overwhelmed by the heat during the rescue efforts, in which 150 people participated.
"During the rescue, we tried to release one of the whales into the sea, but it hit the beach," said Zhu Yupeng, a Linhay Fisheries Department official.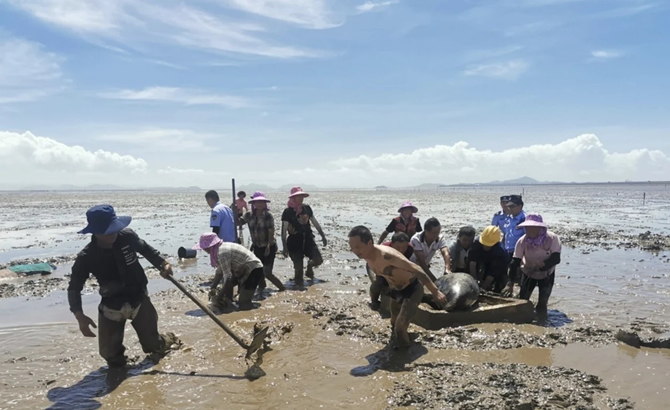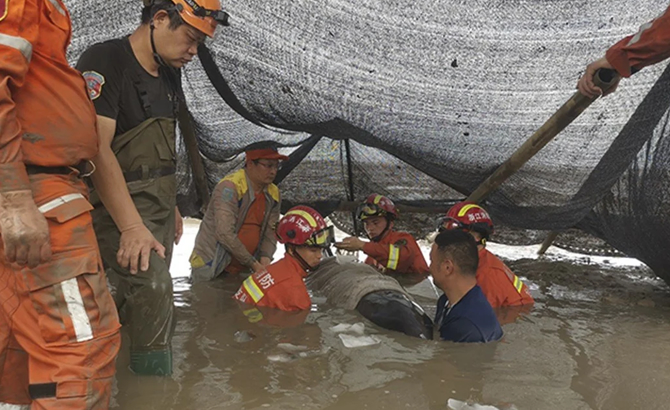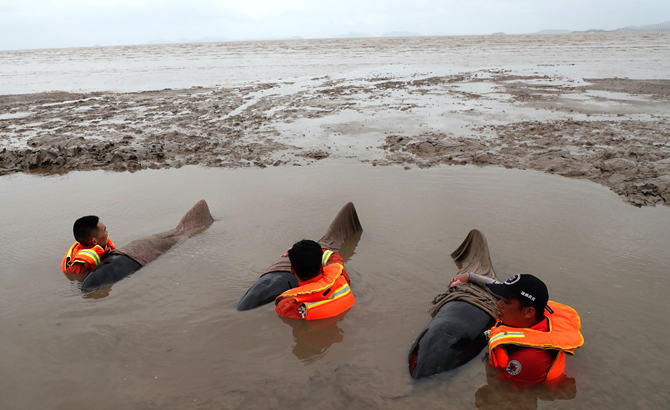 News2Sea
The opinions expressed herein are the author's and not necessarily those of News2Sea.



#whales #stranded #China