In the operation organized by the police in İzmir Aliağa Port, 26 tons of 160 kilograms of chemicals used in the manufacture of drugs were seized in a container from China.
An operation was carried out under the coordination of the Aliağa Chief Public Prosecutor's Office upon the information that a chemical used in the production of drugs from China would be sent to İzmir's Aliağa Port by sea.
The teams examined the containers that appeared to contain the 'benzyl chloride' substance used in paints, resins, perfumes and medicines.
In the investigation, 26 tons of 160 kilograms of acetyl chloride hydraulic acid used in the production of drugs were seized in 120 barrels.
THE MOST LOUD CHEMICALS OCCUPIED IN A SINGLE OPERATION
Within the scope of the operation, one person was detained in the first stage, and it was reported that 13 tons of heroin could be produced with the seized chemical. It was reported that the chemical substance seized in the operation was the most loaded chemical material seized at one time in Turkey.
Meanwhile, the police teams signed an important operation on the 3rd day of the duty of Provincial Police Chief Mehmet Şahne, who was appointed from Mersin to İzmir by the Presidential decree.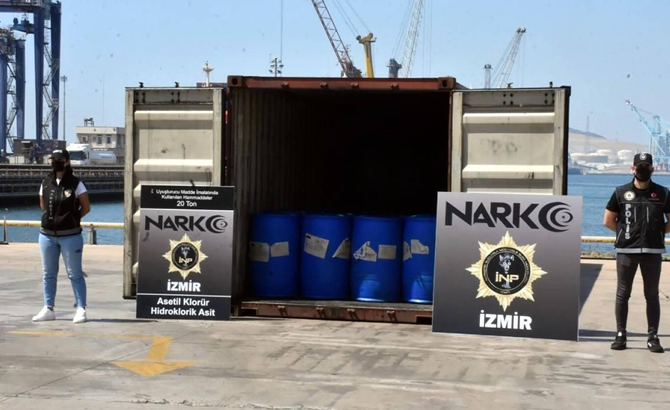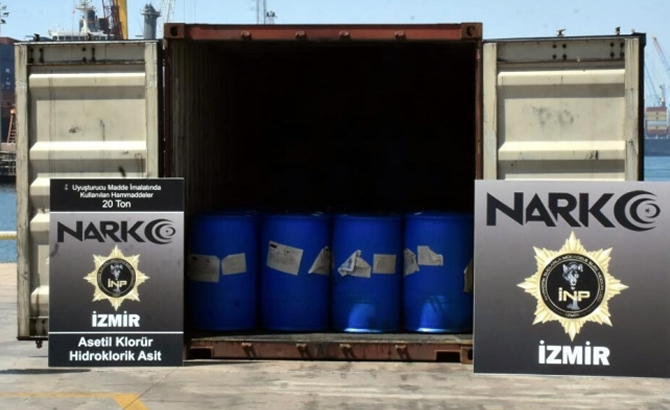 News2Sea
The opinions expressed herein are the author's and not necessarily those of News2Sea.
#tons #chemicals #drug #manufacturing #seized #Aliağa #Port