In the Gulf of Güllük, where sea fish fishing is carried out intensively, 30 thousand perch fish were released within the scope of development, management and fisheries by considering the balance of protection and use of fishery products.
A similar study was carried out in Milas, after 20 thousand sea bass juveniles were brought to the sea in Datça in the past days.
A fish release event was held in Güllük with the participation of Milas District Governor Mustafa Ünver Böke, Fisheries Deputy General Manager Turgay Türkyılmaz, Head of Aquaculture Department Tanju Özdemirden, Provincial Agriculture and Forestry Director Barış Saylak, NGO Representatives and citizens.
Providing information about the study, Provincial Director of Agriculture and Forestry Saylak said, "The fisheries in question will continue by determining the water resources needed in the coming years by our Provincial Directorate of Agriculture and Forestry."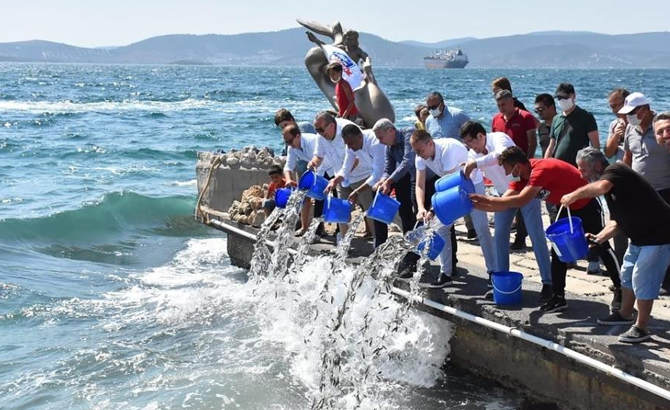 News2Sea
The opinions expressed herein are the author's and not necessarily those of News2Sea.
#thousand #sea #bass #fish #left #Güllük #Bay