63 irregular migrants and 2 migrant smuggling suspects were caught off the coast of Bodrum district of Muğla.
Coast Guard Command teams, which were on patrol off the coast of Bodrum, suspected the situation of a sailing boat.
After the moving boat was stopped, 63 irregular migrants were caught during the controls.
Two migrant smugglers, who were considered to be smuggling immigrants, were also detained in the incident.
It has been reported that the immigrants brought to Bodrum Port will be handed over to Muğla Immigration Administration after their procedures.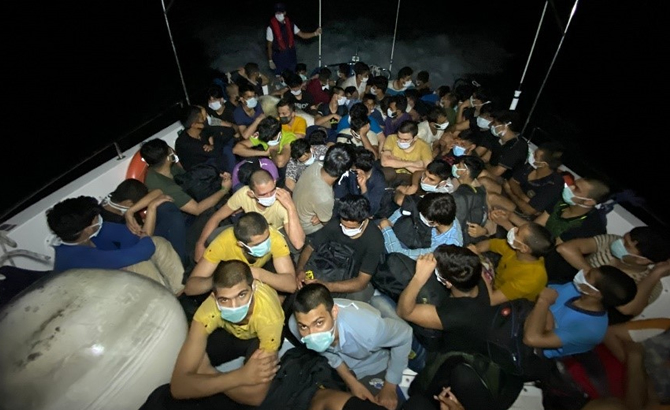 News2Sea
The opinions expressed herein are the author's and not necessarily those of News2Sea.
#immigrants #caught #Bodrum