The fire, which broke out on a luxury boat in Beşiktaş Bebek Bay, was brought under control by the fire brigade and Coast Guard teams. In the second fire on the same boat, the flaming boat turned into ashes and sank.
The incident took place in Beşiktaş Bebek Bay. According to the information obtained, a fire broke out on the boat named Mert K. due to a malfunction caused by the electrical panel. The fire on the boat was brought under control by firefighters and Coastal Safety teams.
About 8 hours later, a fire broke out in the same boat for an unknown reason. A large number of firefighters and coastal safety teams were dispatched to the scene. While the crews were responding to the fire, the fire, which could not be controlled, grew and flames engulfed the boat.
1 FIRE MAN AFFECTED BY SMOKE
While the firefighters who responded to the fire threw themselves out of the boat with the rising of the flames, the coastal safety teams intervened from the sea. One of the firefighters affected by the smoke was given oxygen in the ambulance by making the first intervention by the health teams.
BOAT TURNING INTO ASH IN FLAME, SINKED
In the fire, which lasted for about 3 hours, the boat, which was on fire, almost turned into ashes and sank. While the teams were working, police teams started an investigation into the incident.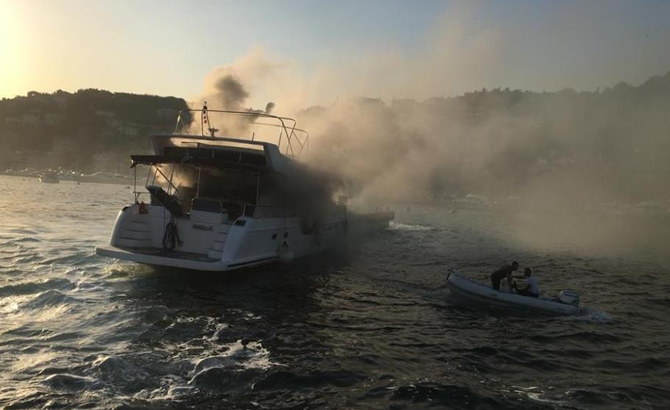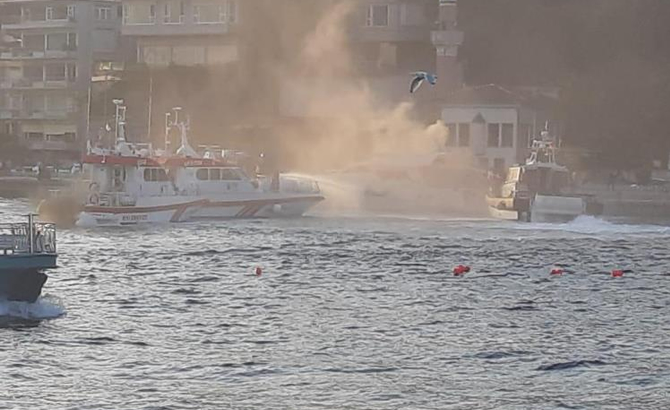 News2Sea
The opinions expressed herein are the author's and not necessarily those of News2Sea.
#boat #caught #fire #sank #Bebek