Citizens who want to get Amateur Maritime Certificate, sweated in the exam at the end of the education at Sinop University Gerze Vocational School.
At the end of the training given within the scope of the "One Million Amateur Sailors Project", the Amateur Seaman Certificate Exam was held at Gerze Vocational School.
Before the exam, Gerze Port President Engin Kirpitci made a short speech to the participants who will take the exam and said, "The area 12 nautical miles from the coast in our region is Turkish territorial waters. In terms of international law, it is no different from our land. This area is our 'blue homeland.' With this project, it is aimed to instill a maritime culture in our people, to reach the goal of maritime nation, maritime country, to turn our face to the seas, to our blue homeland, and to see beyond the horizon."
Later, Captain Gökhan Peker, who is in charge of Sinop Port Authority, gave Amateur Sailor Training to the captain candidates. Touching on the important points to be known about maritime, Captain Peker made a presentation to the participants before the exam with the help of cinevision.
71 people took the exams to get the Amateur Sailor Certificate and 29 people to get the Short Range Amateur Radio Certificate.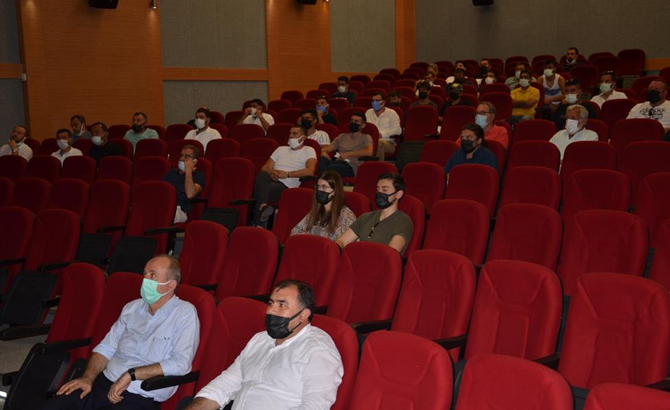 News2Sea
The opinions expressed herein are the author's and not necessarily those of News2Sea.



#Amateur #Maritime #Certificate #Exam #held #Sinop