An exhibition was held for the model ship master Hulusi Arslantürk, who died in Samsun after succumbing to the corona virus. Nearly 70 works of Arslantürk were exhibited in the exhibition.
Hulusi Arslantürk, who became famous with the special model ships he produced in Samsun and trained many people on this subject, died at the age of 61 by succumbing to the corona virus.
His fans organized an exhibition of model ships at the Ilkadım Public Education Center in memory of master Hulusi Arslantürk. Many citizens participated in the exhibition, which was opened with the great contributions of Ilkadım Public Education Center. The example of loyalty displayed for Hulusi Arslantürk, who mirrors history by producing models of historical ships such as the Bandırma Ferry and Nusret Mine Ship, was appreciated by her loved ones.
Harun Karatay, a student of Hulusi Arslantürk, said, "Today, we have organized a beautiful exhibition in memory of my master, who worked and put great effort into this. It is known that he has been a pioneer in this business for more than 30 years. I recommend that you come and see these works left behind by my master, who trains students. Maybe this exhibition will not be held again, maybe these works will not be done again on behalf of my master. That's why I recommend everyone to come and see this exhibition, which will last for a few days. My master was tough-tempered for the sake of appearance. "He was a person who devoted his life to conveying all the information he knew to raise students who had feelings and no one else. He was a great person."
Engin Çoban, Hulusi Arslantürk's student and childhood friend, said, "Our teacher was a selfless man who did not do it for money, but did it for the heart. He was my childhood friend. I always learned something from him. He was a person who was always a giver and didn't want. His death made us sad. "It's a huge loss," he said.
Ilkadim District Director of National Education Halil İbrahim Akmeşe, Ilkadım Public Education Center Director Murat Yalçınkaya, Ilkadım Vocational Education Center Director Mustafa Şahin and their fans attended the exhibition.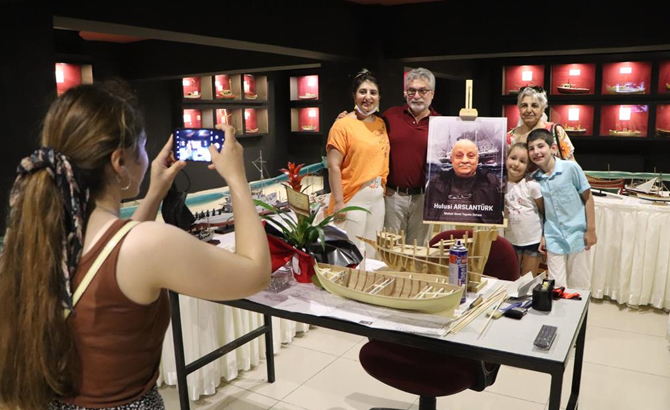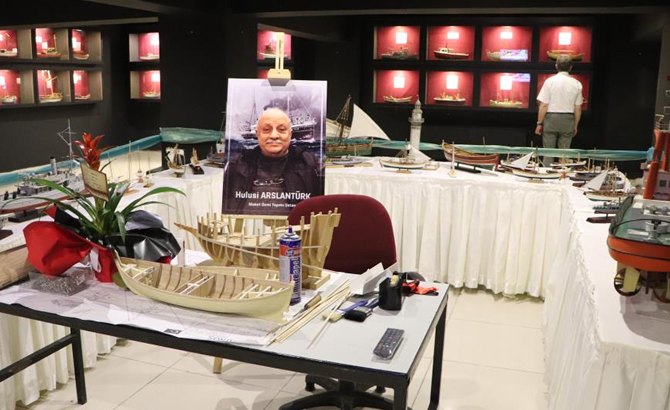 News2Sea
The opinions expressed herein are the author's and not necessarily those of News2Sea.
#exhibition #opened #model #ship #master #Hulusi #Arslantürk