In line with the decisions taken by the governorships with the arrival of the summer season throughout Turkey, anglers objected to the decision banning fishing and entering places such as inland waters, lakes, ponds, rivers, irrigation canals and ponds where drowning occurs.
İlhan Bal, Chairman of the Board of Directors of the Eurasian Amateur and Sportive Angling Federation, said that "in line with the decisions to be taken by the governorships, which the Ministry of Interior Gendarmerie General Command sent to the 81 provincial governorships and Provincial Gendarmerie Commands, inland waters, lakes, ponds, rivers, where drowning events occur, He reminded that behaviors such as entering places such as irrigation canals and ponds and fishing are prohibited.
Bal emphasized that in the provinces where the said order was reached, administrative fines were imposed on those who do not comply with the decision, pursuant to Article 11 of the Misdemeanor Law No. 5326, to persons over the age of 15, and to the parents or guardians of persons under the age of 15. However, due to the increase in air temperatures in the coming days and the end of the education/training period, drowning events may occur due to uncontrolled entry into places such as inland waters, lakes, ponds, rivers, irrigation canals and ponds by cooling, fishing and picnicking. It is stated that many of our citizens lost their lives or were injured in these sad events that took place in the past years, and it is stated that 788 of our citizens lost their lives, 262 people were injured, and 12 people disappeared in the drowning events that took place between January 1, 2019 and May 21, 2021. .
In order to prevent these unfortunate events, drowning incidents in the past years have been analyzed, and there are instructions to place warning signs and warning signs stating that entry is prohibited and dangerous by DSI, Provincial/District Agriculture and Forestry Directorates and Municipalities. In this article, we consider that it is important to clarify the issue with the explanations to be made so that there is no distinction between commercial or amateur hunting, and there may be an evaluation situation such as the ban on commercial hunting by the governorates. In addition, since our nature-loving anglers, whose aim is primarily sustainability, have been banned within this framework, we are still negotiating with the Turkish Grand National Assembly and the Ministry of Agriculture and Forestry regarding the cancellation of the said article, and it is evaluated that we will get a positive result in a short time. As the Federation, our objection is only to the ban on fishing," he said.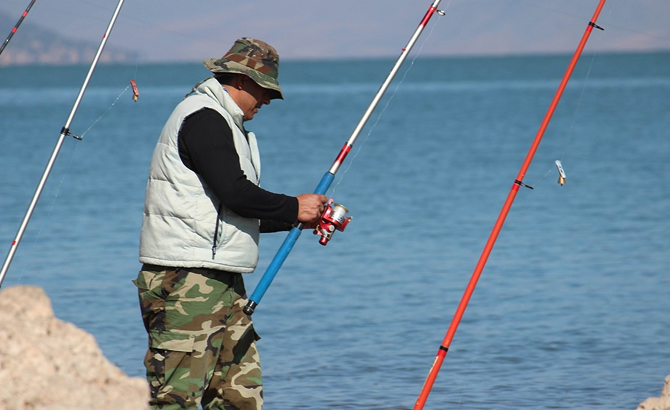 SEA NEWS AGENCY


#Anglers #objected #ban #fishing #inland #waters