Mescier Iron and Steel Factory, which produces billet iron in Bartın Organized Industrial Zone, started exporting billet iron to European countries.
Mescier Iron and Steel Factory, which was built on an area of ​​300 thousand square meters in 2009 in Bartın after Karabük and has a closed area of ​​100 thousand square meters, invested 100 million dollars for billet iron production and established steelworks-integrated facilities.
The facility, which became operational in the first quarter of 2020, started to produce 900 thousand tons of billet iron annually. The factory, which started to export billet iron to European countries, made its first shipment with a capacity of 9,500 tons from Bartın Port.
Kadir Yıldırım, the official of the factory, which is ranked 131st in the list of Turkey's 500 largest industrial enterprises, said, "Mescier Iron and Steel Factory started its operations in 2009. We have 2 rolling mills with a capacity of 600 thousand tons. It has been continuing its production since 2009. As of March 2020, our production started in the steel mill. The approximate capacity of our steelworks is 900 thousand tons per year. We use most of the billets we have produced for a year as raw material in our own rolling mills, and we offer some of them to our domestic customers. For the first time, we started the billet export from Bartın to the European region as 9,500 tons."
The factory, which has been importing billet iron in the past years, but has achieved success in the production of billet iron in accordance with international quality standards with the investments made despite the pandemic period, has become an exporter of billet iron, and aims to export 600 thousand tons of iron and steel annually.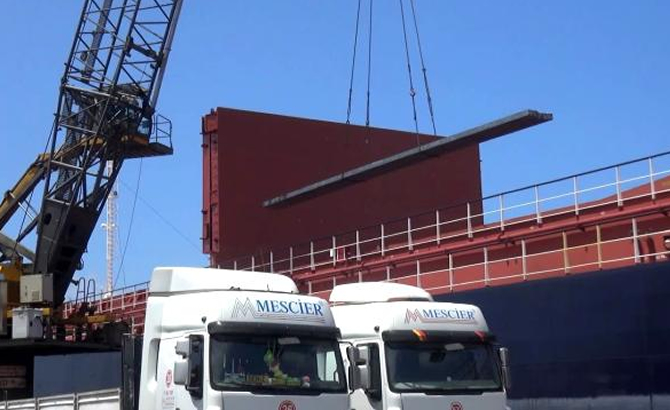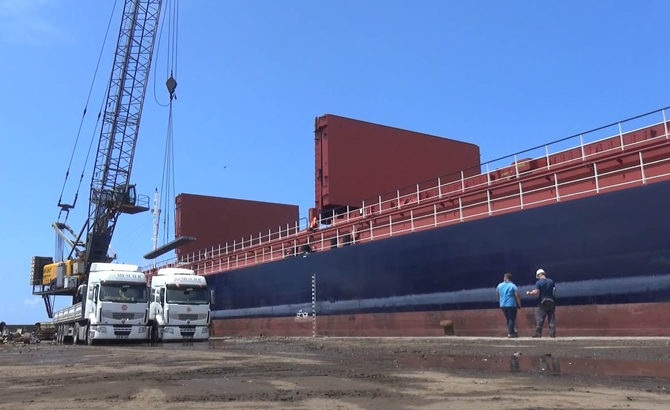 News2Sea
The opinions expressed herein are the author's and not necessarily those of News2Sea.
#Billet #iron #export #Bartın #Europe #started