A webinar on "Marine Insurance" was organized by the Blockchain Turkey Platform. In the event, which was broadcast live on the platform's Youtube channel, the usage scenarios of Blockchain technology in the field of marine insurance and the change it created were discussed.
The Blockchain Turkey Platform, an initiative of the Turkish Informatics Foundation, opened the blockchain applications in international trade to discussion with a webinar series. In the second of the webinar series, the use of blockchain in marine insurance was discussed.
Blockchain Turkey Platform, which is the initiative of the Informatics Foundation of Turkey (TBV), continues to work on the 'Supply Chains and Block Chain for International Trade' studies on the agenda of the European Union Parliament. Blockchain applications in international trade were opened for discussion with side experts, regulators and industry professionals in a series of webinars.
The second of the webinar series organized by the Blockchain Turkey Platform Production, Logistics and Transportation Working Group was held on May 4. Istanbul Blockchain Women Board Member Menekşe Hüryaşar moderated the webinar on the use of blockchain in maritime insurance. Prof. Barış Soyer, Guy Carpenter General Manager Okan Utkueri and Insha Ventures's Zeynep Stefan participated as speakers.
At the meeting; The topics of "What is marine insurance and why is it important?", "How is marine insurance applied and used?", "The usage scenarios of blockchain technology in marine insurance field, the change created by blockchain applications on marine insurance" were discussed.
"THERE ARE MANY AREAS THAT CAN BE APPLIED IN MARINE INSURANCE"
Guy Carpenter General Manager Okan Utkueri stated that logistics and supply chain have gained importance with the effect of the pandemic and that the insurance system plays a very important role in this picture. "We can divide the main parts into three groups. The first group covers the insurance of the vehicles carrying cargo such as boats, ships, yachts, the second main category is the insurance of the cargo and commodities carried by these marine vehicles, and the third category covers the damages incurred as a result of different events that may occur at sea during all these shipments and supply activities, which we call liability insurance. area liability insurance, "he said.
Expressing that insurance is still operating in a very traditional way, Utkueri stated that this is also true for marine insurance and that there are many points where blockchain and new generation technologies can be applied in this field.
Utkueri said, "The field of marine insurance is very complex, multinational, complex structures in which many different parties are in charge. The Ever Given incident in the latest Suez Canal is a good example of this. We are talking about an incredibly big picture. Therefore, we are talking about a very large world that can play a very large playing field for multinational, multi-structured and next-generation technologies, especially in the field of blockchain, which play a very important role in marine insurance, shipping insurance, and worldwide logistics and supply chains that form the foundations of insurance.
"BLOCKCHAIN ​​IS GREATLY IMPORTANT IN TRANSPORT INSURANCE"
Zeynep Stefan from Insha Ventures stated that increasing the continuity and efficiency of the insurance industry is effective in trade and many different economic activities and said, "Operationally it will become low-cost and accessible to that extent. "It is of great importance that it is with blockchain in transport insurances."
Underlining that traditional processes are still continuing in insurance activities, Stefan said, "The first person who will transform this, carry it online, increase efficiency, will reduce operational costs. The transformation of the insurance industry, especially the transformation of shipping insurance, will be the main driver. When it becomes a blockchain, its operational costs will decrease and become more widespread. This will give us that. We will know where the product we buy comes from and how it reaches us, its social impact, environmental impact, whether child labor is employed, and how much carbon it emits. Only the blockchain will do this. With blockchain, cheaper service will be more services. In fact, we will be able to choose between this world. In other words, we will be able to select environmentally friendly products thanks to the transport insurances developed with blockchain, which is a huge transformation ".
"NO OBSTACLES TO BLOCKCHAIN ​​TECHNOLOGY IN LAW"
Institute of International Shipping and Trade Law Director Prof. Dr. Barış Soyer evaluated blockchain applications and contracts in law.
Soyer said:
"When we look at the event from the perspective of international law, I do not see any legal obstacle that would prevent these systems from being used in insurance as of now. The result is an agreement to enter the blockchain application. I do not think that any party will enter into a commercial relationship without such an agreement. The important point is the provisions of that agreement and which legal system the agreement will be subject to. Most likely, this agreement will be governed by a legal system that gives the parties a great deal of latitude on blockchain. This is something entirely left to the sides. In this context, for example, English law gives the parties a strict contract identity. As of now, in case of contracting through blockchain, the parties can get a result through a contract regarding the solution of problems that may arise regarding the system. And the choice of a national legal system that will not prevent this will be the choice of the parties. "
BLOCK CHAIN ​​APPLICATIONS IN MARINE INSURANCE
Tugrul Uzun, Insurance Sector Leader and Senior Director of Audit and Assurance Services from KPMG Turkey, who works on blockchain applications in international trade, stated that 90 percent of international trade is carried out by sea.
Saying that global marine insurance premiums reached $ 28.5 billion in 2017, Uzun said, "Although the marine insurance industry has to process a lot of information, it still relies on manual processes and paper documents. Therefore, it causes inefficiency and human error in verification ".
Emphasizing that the marine insurance, which aims to reduce the risks related to cargo such as damages and shipment delays, protects ships and shipments throughout their voyages, Uzun summarized the main problems experienced in the system as follows:
"Marine insurance has different stakeholders, multiple jurisdictions and a large amount of transactions from a complex, multinational ecosystem due to the nature of the business. Coordinating all processes and players while adapting to different jurisdictions is extremely difficult for the marine insurance industry. Delays caused by administrative problems in this sector can affect all supply chains. The impossibility of rapidly adapting insurance terms to changing conditions can create additional costs on insurances and trade as a whole. "
Stating that blockchain technology is an ideal solution for marine insurance, Tuğrul Uzun said:
"Blockchain enables participants in a global ecosystem in this industry to access common information simultaneously while connected to a secure and private network. A blockchain-based insurance system for maritime business digitizes all steps of this process, from automating payments to sharing real-time shipping information between trading partners, brokers' insurers and claim processors. In fact, the blockchain also solves compatibility and contractual issues with smart insurance contracts that are not paper-based and self-executing. In addition, smart contracts eliminate inefficiencies associated with fraud detection, wrong product pricing and other specific risks for marine insurance. This application; Blockchain can handle requests and payments faster, cheaper, more accurately, helping shipping processes evolve towards a high level of automation. Documents such as original marine insurance certificates, copies of bill of lading, and damage invoices will be shared between all parties of the contract in real time thanks to the blockchain, thus increasing efficiency in trade.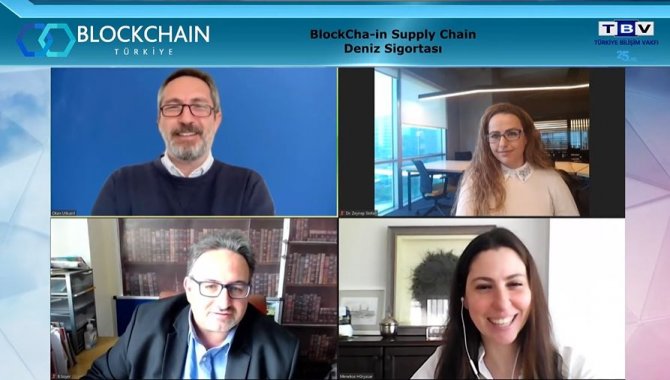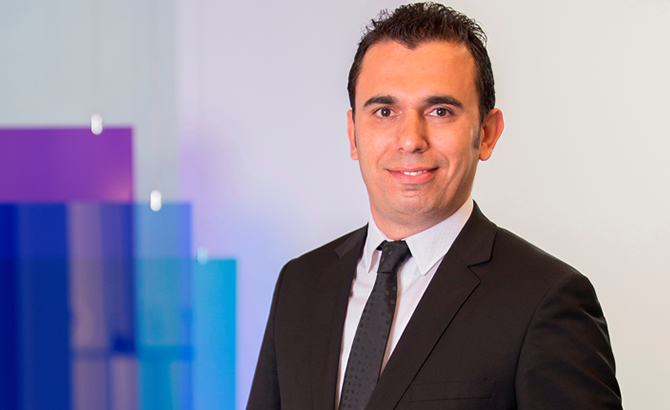 News2Sea


#Blockchain #Turkey #Platform #organized #webinar #Marine #Insurance