With the opening of the summer season, Burhaniye's beaches started to fill with sea lovers. 6 beaches in Burhaniye, which is one of the most preferred places for the sea in the Gulf, started to host tourists with their blue flags.
Blue flags were hoisted on beaches in Burhaniye, 4 of which are affiliated to the municipality and 2 to private enterprises. The Blue Flags, where official ceremonies and events could not be held this year due to the Pandemic, started to fluctuate on the beaches of Burhaniye as of July 1 by the municipality.
While the Blue Flags, which are eligible for the 33 criteria determined by the International Foundation for Environmental Education (FEE), were hoisted on the Ören Beach, Teachers Beach, Pelitköy Bağlarburnu and Gadana beaches belonging to the Municipality in Burhaniye, 2 private beaches began to fluctuate.
Mayor Ali Kemal Deveciler, who stated that Burhaniye tourism is developing day by day and that they are doing all the necessary work related to this, said, "Our district in our gulf region represents a tourism integrated with the sea, nature and history and welcomes its guests. With the decrease of the effect of the pandemic, occupancy started in our blue flag beaches this year. Our tourism-oriented investment projects in the coastal neighborhoods of İskele, Ören, Teachers and Pelitköy were highly appreciated by our people. I wish all our people a fun and healthy holiday in the summer season," he said.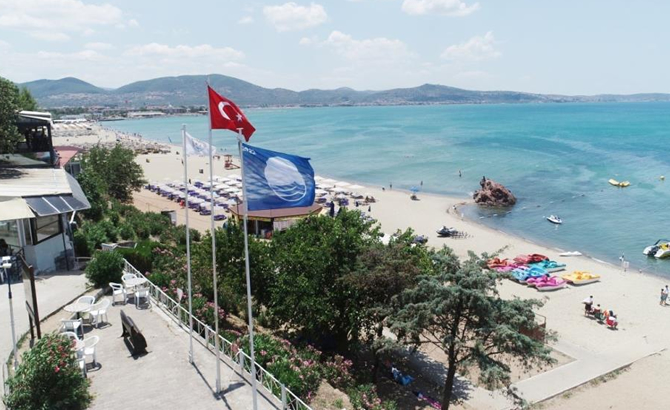 News2Sea
The opinions expressed herein are the author's and not necessarily those of News2Sea.
#Blue #Flag #joy #experienced #Burhaniye