It was learned that the aircraft carrier 'NAe Sao Paulo' belonging to the Brazilian Navy was purchased for 13 million 870 thousand Turkish Liras to be dismantled in Aliağa.
Aircraft carrier NAe Sao Paulo says goodbye to Brazilian waters. The aircraft carrier 'NAe Sao Paulo', belonging to the Clemenceau class, which has been serving in the Brazilian Navy for 21 years and constitutes the most important naval power of the navy, will be brought to Aliağa for dismantling.
The hull of the navy ship was recently auctioned for 10,550,000.00 Brazilian Real (13 million 870,748.06 Turkish Liras).
Ship, Turkish shipyard SÖK Denizcilik ve Tic. Cormack Marítima bought Rio de Janeiro company, representing the company.
Maritime Director Jorge Cormack Cormack, who left the ship out of service between May-June would be sent for dismantling in Turkey.
Sao Paulo was first commissioned by the French Navy in 1963 under the name 'Foch'. The ship, which started service in the Brazilian Navy in 2000, became the new flagship of the Brazilian Navy.
The final word on where and how Sao Paulo could be dismantled came from France. Because, in an article in the agreement signed between the two countries, the article included the article "The ship can be disassembled in EU approved recycling facilities, in a safe and environmentally friendly way".
The Brazilian Navy has not yet commented on the sale of the aircraft carrier Sao Paulo.
BRING CHINA'S VARYAG SHIP TO SMART
The development brought to mind the Varyag aircraft carrier of China.
china, the Varyag aircraft carrier purchased from Ukraine to Turkey with the promise of 2.5 million Chinese tourists after passing through the Straits Montreux Convention after the drilling work ethic modernized over 12 years 'Liaoning' had joined the navy by name.
China is currently building its second aircraft carrier with the experience it has gained from Varyag.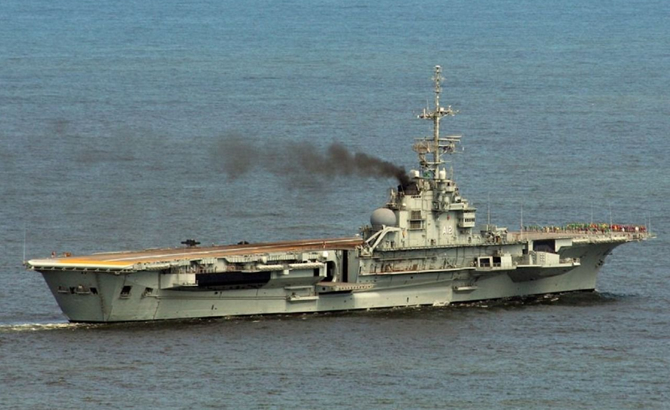 News2Sea
#Brazilian #aircraft #carrier #named #Sao #Paulo #dismantled #Aliağa