When the goldfish released into the lake by their owners in the USA started to overgrow and damage the ecosystem, a call was made not to release the fish into the lakes.
The overgrowth of goldfish released into Lake Keller in Burnsville, Minnesota, USA, has begun to damage the ecosystem. Thereupon, the social media account of the city of Brunsville shared photos of soccer ball-sized goldfish found in the lake in the past days, and called on the residents of the city not to leave their pet fish in the lakes.
"Please do not leave your pet goldfish in ponds and lakes," said Brunsville's social media account. They are growing bigger than you think. They degrade water quality by disrupting sediments at the bottom and uprooting plants." Pet owners were advised to consider options other than releasing the animals into the wild to find a new home.
While it's illegal in Minnesota to release goldfish into public waters such as lakes and ponds as a regulated invasive species, wildlife officials say pets can grow to larger sizes in the wild than at home.
Noting that a goldfish can reach a length of about 5.1 cm when released into a lake, officials warn that goldfish can multiply rapidly in lakes and dominate native species, causing major disruption to the ecosystem.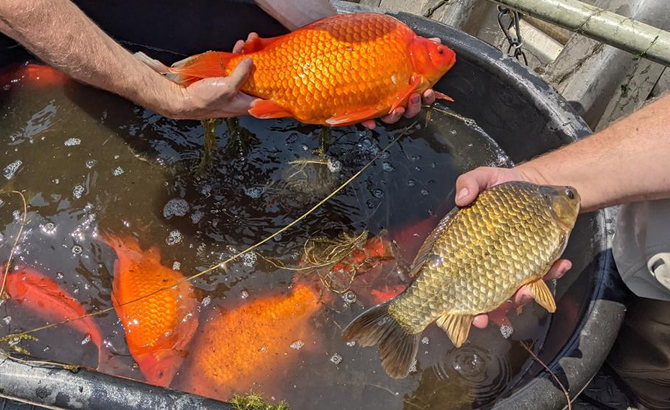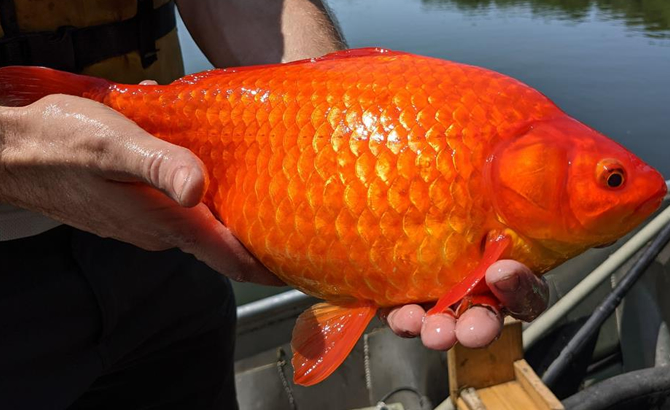 News2Sea
The opinions expressed herein are the author's and not necessarily those of News2Sea.
#Called #release #goldfish #lake