It has been reported that the caretta caretta injured in the head in Çanakkale Gökçeada was taken under treatment.
Evaluating the notice received by the Çanakkale Nature Conservation and National Parks Branch Directorate, the teams found out that there was a large-headed sea turtle injured in Çanakkale Gökçeada.
The caretta caretta, which had a lesion compatible with the findings of soft and hard tissue trauma, was urgently taken from its location and brought to the Çanakkale Branch Office.
Çanakkale Branch Office Veterinarian Meltem Dimişgi, Balıkesir University Veterinary Faculty Wildlife Specialist Prof. Dr. Erdoğan Uzlu was contacted and the subject was consulted, and the first intervention was made by the veterinarian.
Caretta caretta, whose treatment process is followed by the Çanakkale Branch Directorate veterinarian, will be delivered to DEKAMER (Sea Turtles Research, Rescue and Rehabilitation Center) in Muğla province by providing suitable conditions for the completion of its treatment.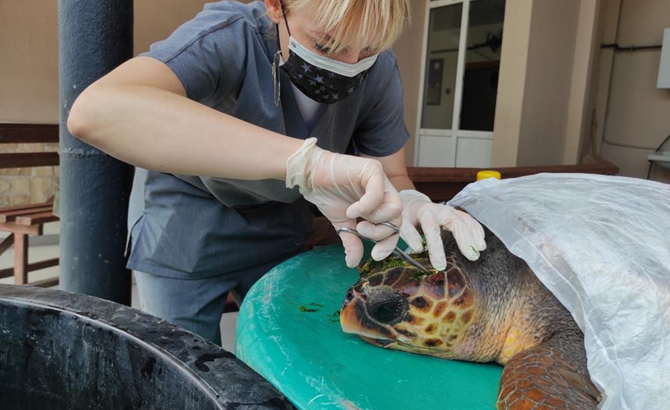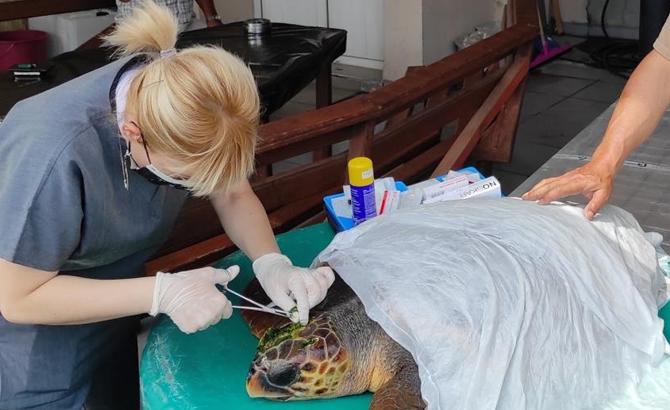 News2Sea
The opinions expressed herein are the author's and not necessarily those of News2Sea.



#Caretta #injured #Çanakkale #treated