In Italy, the workers who learned that the ship called Asiatic Island, which will carry weapons to Israel, docked at the port, refused to load the ship to support Palestinians fighting for their right to life.
The ship named Asiatic Island reached the Port of Livorno in Italy.
With the report prepared by the Genoa Autonomous Port Operations Collective and the WeaponWatch organization, dockers, who are organized in the L'Unione Sindacale di Base union, learned that the ship will be loaded with weapons and explosives that will go to Israel's Ashtod Port.
The union announced that they would not allow any ships to pass through to Israel, including the ship Asiatic Island.
Dockers in Italy are trying to get information about other ships that will arrive at ports to prevent weapons being transported to Israel.
The union has also learned that dozens of armored military vehicles will be loaded on another ship called Molo Italia.
Workers who are members of the L'Unione Sindacale di Base union announced that they will hold a protest in Livorno.
Workers demand an end to the bombing in Gaza and the forced Palestinians to flee their homes.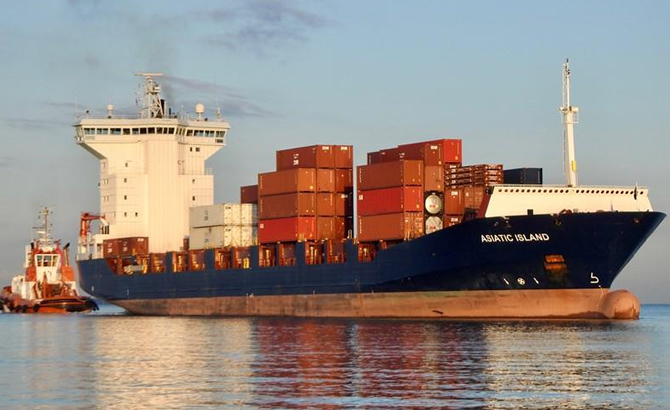 News2Sea


#Dockers #Italy #stop #gunloaded #ship #Israel