The eco-friendly catamaran, built at Tsarevo Shipyard in Bulgaria, was transported to Burgas Port by road. The new catamaran will cruise around the Burgas Bay in the coming months to entertain tourists as part of different excursion programs.
The Black Sea resort town of Burgas aims to expand its range of tourist attractions with the new catamaran, just like the famous resorts in the world.
Burgas Port Spokesperson Katya Nikolova said, "The eco-friendly catamaran was produced within the scope of the Black Sea Voyage Europe Project Black Sea Basin Operational Program. The employer was not Burgas Port, but the non-profit organization Glarus. The environmentally friendly catamaran is the first of its kind in Bulgaria. The catamaran "It is a hybrid, that is, it can run on electricity thanks to both a diesel engine and solar panels and batteries mounted on it. For this reason, the catamaran is environmentally friendly and has a capacity of 28 passengers."
Foreign partners of the project include the Port Authority of Alexandroupoli, Greece, and the International Center for Social Research and Policy Analysis of Georgia.
6 new touristic sea routes will be developed in the coming days, emphasizing the cultural heritage of the Black Sea Region.
At first, the eco-friendly catamaran will take tourists around the Burgas Bay only. This summer, guests of the resort will be able to visit the coastal towns of Nesebar and Sozopol, known for their rich history and preserved architecture, by catamaran.
One of the routes will reach Sveta Anastasia Island, where the prison and nunnery once coexisted, and is today one of the most visited tourist attractions in the region.
Burgas Port stated that when the environmentally friendly catamaran is not used for touristic purposes, it will be used in water quality studies in the Black Sea Basin.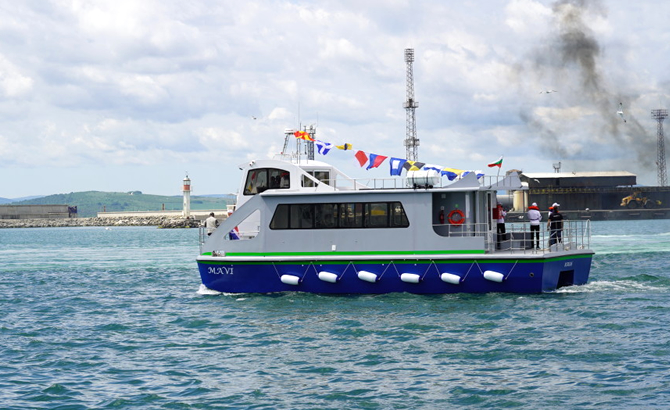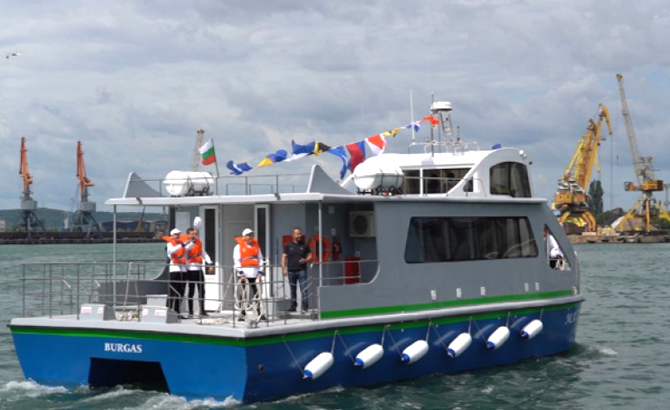 SEA NEWS AGENCY


#Ecofriendly #catamaran #tourists #Burgas #Bay