Fatih Haliç Water Sports Festival, organized by Fatih Municipality in cooperation with the Ministry of Youth and Sports, has started. Participants compete fiercely in canoe, rowing and dragon boat races at the festival.
In Fatih, which is surrounded by the sea on three sides, Fatih Haliç Water Sports Festival, which is organized to encourage young people to water sports, will be held between 10-11 July. Participants in the festival, which will take place in two classifications: young people aged 17-20, and adults aged 21 and over; dragon boat will do canoe and rowing races.
On the first day of the festival, which will last for two days, the contestants competed fiercely on the water and completed their qualifying rounds. Various activities and games such as table football, boxing machine, foot tennis and volleyball were organized in Haliç Park. In addition, the event, which was colored by a live DJ performance, included free treats from the sponsors. On the second day of the festival, final races will be held and prizes will be presented to the winners.
"THAT IS A VERY BEAUTIFUL EVENT ORGANIZED HERE"
Burak Küçük, who competes on behalf of the Istanbul Water Sports Club, said, "We will participate in the dragon boat branch. Dragon boat is a water sport activity with a team of 18 people. We have participated in various events before. We also have degrees. There is a very nice event organized here. Not only as a dragon boat, there are many activities such as canoeing, badminton, and foot tennis. We are very happy to be here. Our races will begin. We have extra excitement. As a team, we prepared well. We want to win the race and go first."
"TODAY WE WILL DO THE BEST WE CAN"
İdil Aıcı, who competed in the young girls category, said, "I will draw four pairs today. It is a really good feeling that such organizations have started to be held in our country when there are so many opportunities in rowing. We would like to thank Fatih Municipality for providing such an opportunity today. I think that young people like me can be much more involved with this sport. It really improves and entertains your body. These kinds of races are the salt of it. We will do our best today. I hope it comes first. I don't sound too ambitious. "I think we are a good team," he said.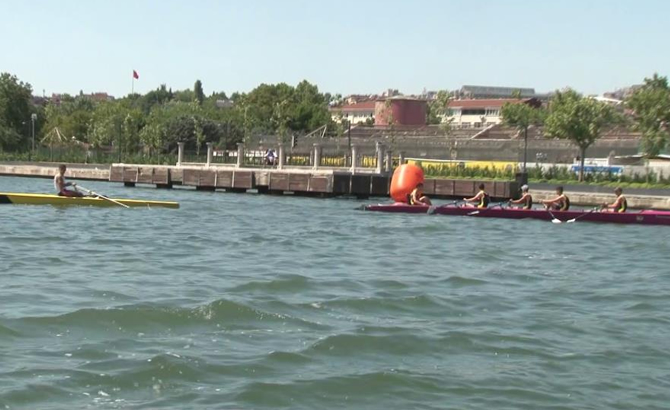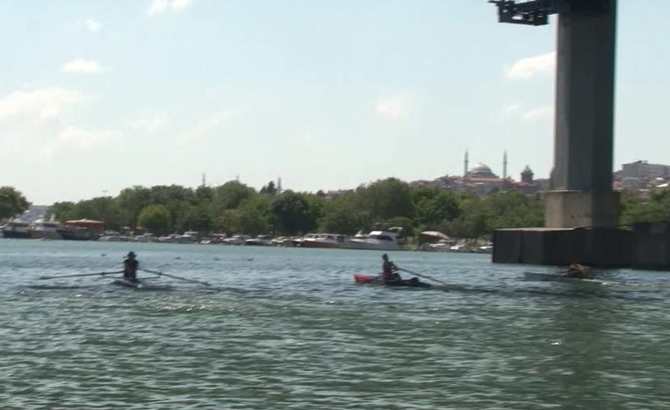 News2Sea
The opinions expressed herein are the author's and not necessarily those of News2Sea.
#Fatih #Halic #Water #Sports #Festival #Started