Small boat owners and fishermen, who make a living by fishing in Bandırma district of Balıkesir, are having a hard time due to mucilage.
The effect of the mucilage, which fills the Bandırma Bay and the port, lasts for 2 days. Fisherman Ali Çakıroğlu stated that there was a 50 percent decrease in sales and said, "Musilage affected our sales by approximately 50 percent.
prof. Dr. Mustafa Sarı said 'if you find a fish, eat it' in a program he attended. We also invite our citizens to eat fish. Mucilage is something that happens every year, but it disappears in a month, this year it took a long time. There is nothing in the fish, we sell it with confidence," he said.
'WE CAN'T GET THE NETWORK FROM THE SEA'
Özcan Çelik, who has been diving and fishing for 20 years, talked about the damage of mucilage to boats and its effects on fishing.
Çelik said, "Some boats block the water-cooled mucilage pipes. At the same time, I am a diver. From the depths of 17-18 meters, mucilage comes flockingly. Right now, the upper layer has warmed up, but there is cool water below, at 7 meters or so. The saliva, which reaches 7 meters, immediately throws itself up with the warming of the water. As it rots, the seawater turns black. Oxygen in the sea is decreasing. While we buy 1-2 crates of fish with a net, now we can't even buy 1-2 kilos of fish because the nets are covered with saliva. It is also very difficult to get the net from the sea because of the mucilage. The weight of the net that we used to pull as 100 kilos is 500-1000 kilos. That's why we're at a standstill right now. I've been able to net twice since April 14. We can't get the net from the sea because of drooling," he said.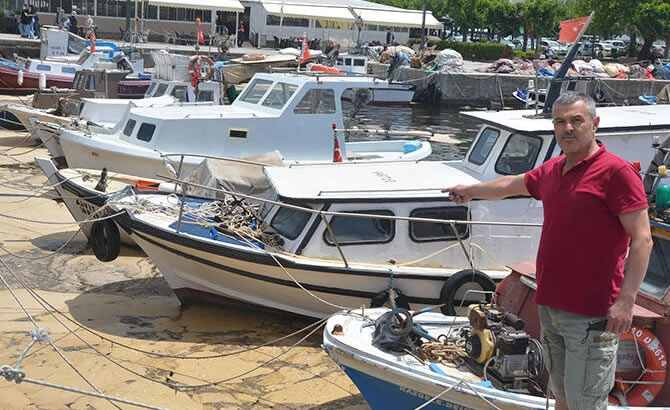 SEA NEWS AGENCY


#Fishermen #suffer #sea #saliva