Flying Fox, one of the most expensive and luxurious yachts in the world, anchored in Bodrum. Who was in the million-dollar yacht was a matter of curiosity in the district.
The million-dollar yacht named "Flying Fox" anchored off Bodrum Kumbahce and anchored in Cennet cove. The value of the ultra-luxury yacht 'Flying Fox', which is owned by a German company and whose daily rent is learned to be 600 thousand euros, is estimated to be over 100 million dollars.
The 10 million dollar helicopter on the 136 meter long yacht with the Cayman Islands flag did not go unnoticed. The interior of the 5-storey ultra-luxury yacht with 2 helipads resembles a mini palace. There are 10 VIP saloons and 1 master suite on the yacht, and 22 people can accommodate.
The luxury yacht also has a cinema hall, swimming pools, restaurant, SPA hall, gym, sauna, Turkish bath and 2 entertainment halls. It was a matter of curiosity who was in the yacht, which anchored in Cennet Bay and whose water sports equipment was brought to the sea at the back.
Jeff Bezos, who was shown as the richest businessman in the world last year, had visited the Aegean and Mediterranean coasts on a super luxury yacht called 'Flying Fox' for a holiday. Jeff Bezos, who had been visiting Bodrum, Marmaris, Fethiye, Datça and Gökova for about a month, was fascinated by Bodrum.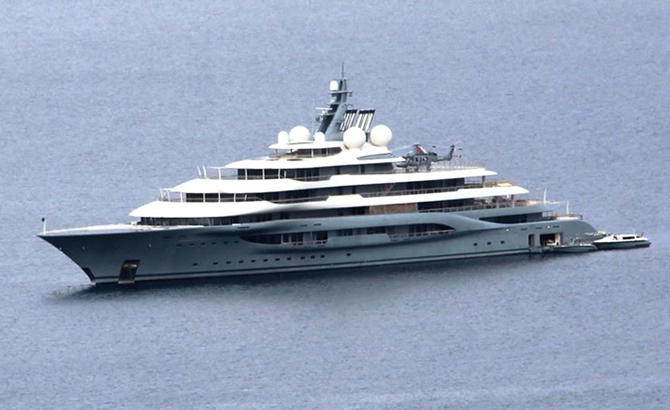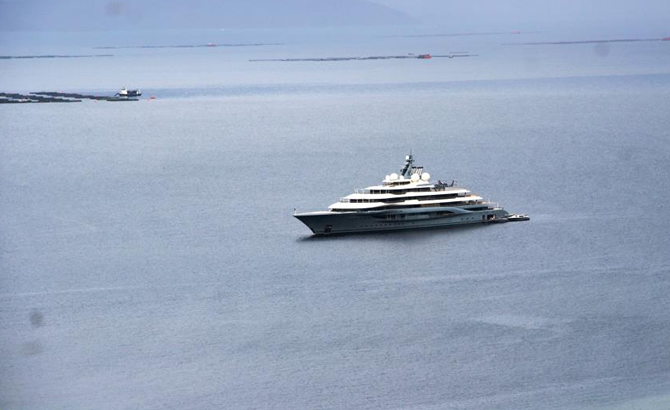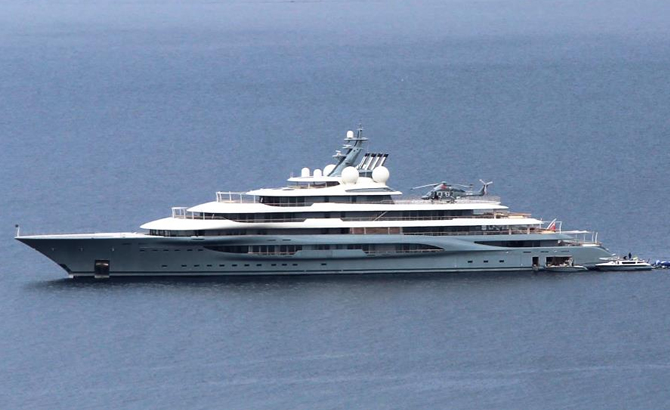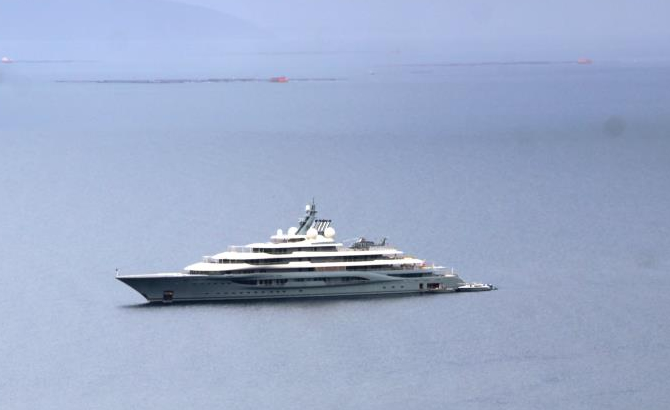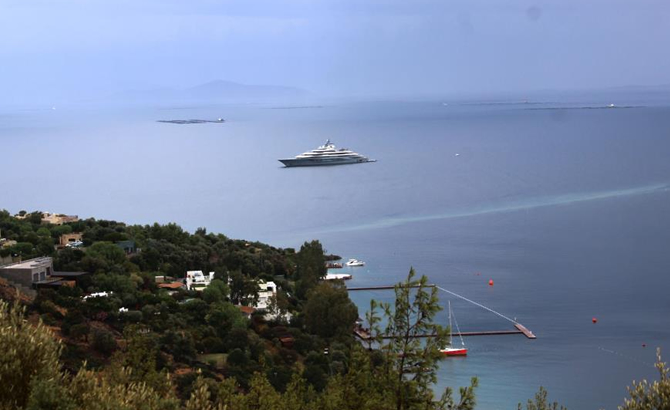 News2Sea
The opinions expressed herein are the author's and not necessarily those of News2Sea.
#Floating #palace #Flying #Fox #anchors #Bodrum