The 108 meter long Comoros flagged ship named "STREAMLINE" is waiting to be rescued for 27 days. It was seen that there were fuel leaks from the sides of the ship's aerial drone images.
With the effect of the severe storm in the Marmara Sea, on Friday, January 29, the ship named "STREAMLINE" registered at the Port of Morini in Ahırkapı, Zeytinburnu, with Comoros Flag, ran aground.
53-year-old Azerbaijani Captain Ilham Huseyinov, who was stranded on the ship, and 23-year-old Nurlan Glinjov were rescued unscathed after the work.
While the ship was waiting to be rescued for 27 days, its latest situation was viewed by air drone.
It was seen in the images that fuel started to leak from the side of the ship facing the sea.
On the other hand, the ship was tied to the stones with a rope to prevent it from sinking completely.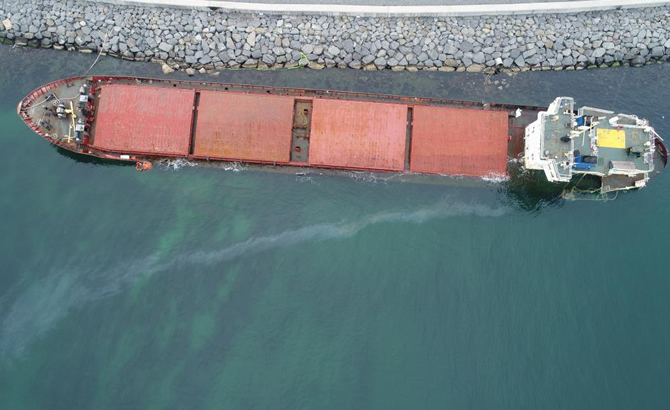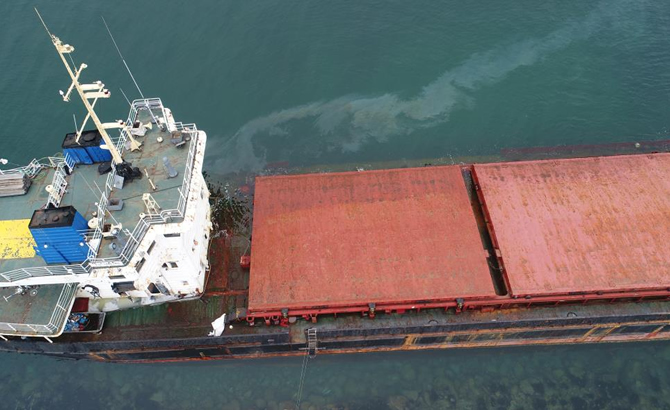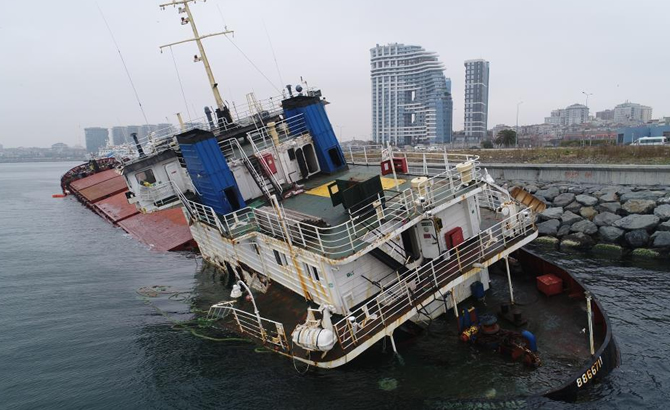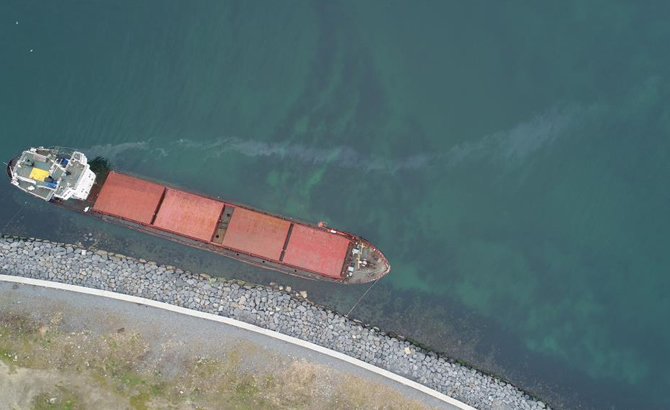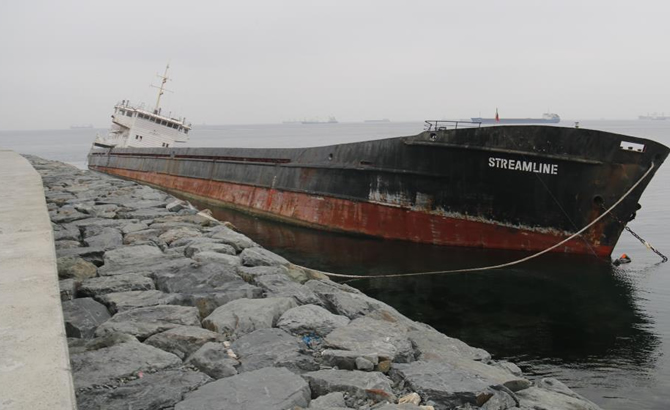 s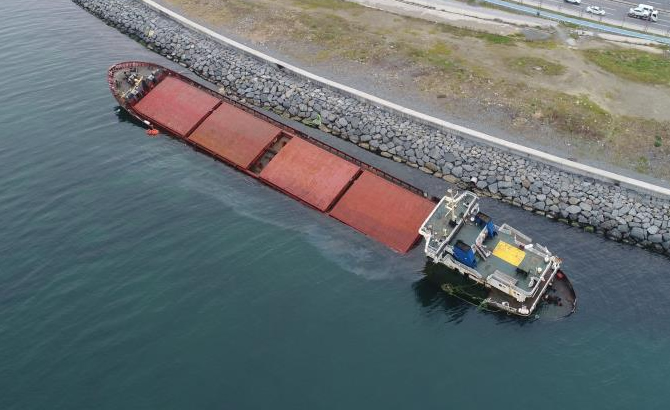 News2Sea
#Fuel #leaking #ship #stranded #Zeytinburnu