The density of mucilage (sea saliva) seen on the shores of the Sea of ​​Marmara and dragged to the shores by the effect of the wind on the Historical Gallipoli Peninsula was reflected in the drone camera.
The mucilage, which changed direction with the wind, which was effective in Çanakkale, was effective on the shores of the Historical Gallipoli Peninsula.
The mucilage, which can be seen at various points of the Bosphorus, as well as on the coast of Eceabat district and Kilitbahir village, was recorded with a drone from an altitude of about 500 meters.
It was observed that the mucilage, which creates a concrete appearance on the water surface in some areas, spread in the region.
The mucilage, which concentrated in Çamburnu location and Kilitbahir Castle, Gunpowder Pier, Rumeli Mecidiye Bastion areas in Eceabat, was also effective in Martyrs' Monument and Morto Bay.
Musila, which gained intensity in the open of Lapseki district center and the "1915 Çanakkale Bridge" under construction, was not encountered on the coast of Bozcaada and Gökçeada districts and Geyikli town of Ezine district.
INTENSIVE ALSO IN YALOVA
It has been reflected in the records that the mucilage, which has been viewed from the air on the southern shores of Marmara for the last week, continues its effect in the city center and Altınova coasts of Yalova and in the open sea. The mucilage, which accumulated heavily on the coast of Taşköprü town, was also effective from time to time on the shores of Altınova shipyards region. Mucilage accumulated intermittently in Çınarcık, Armutlu and Esenköy towns.
In the Gemlik district of Bursa, it was also recorded that the sea slobber surrounded the boats in the fishermen's shelter.
The effect of mucilage was observed in the Bandırma and Erdek districts of Balıkesir, in areas close to the Marmara Sea coast. It was recorded in the records that mucilage, which is not seen much on the coasts near the port and its surroundings in Bandırma, gained intensity in the open areas and dispersed in the coastal areas of Erdek with the effect of the wind.
The mucilage, which is effective at various points in the Dardanelles, was also recorded with aerial footage.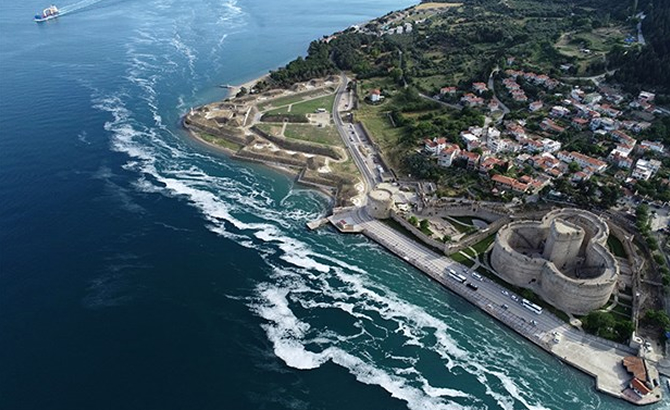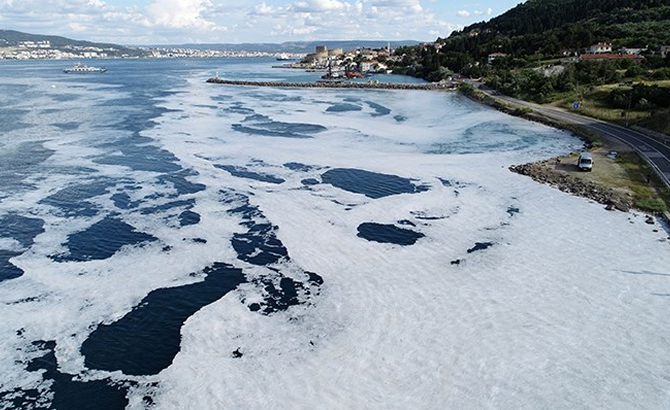 SEA NEWS AGENCY


#Gallipoli #Peninsula #beaches #surrendered #mucilage