Giresun Island, which stands out with its mythological stories and historical ruins, started to welcome its visitors again after the restrictions due to the Corona virus (Covid-19) epidemic.
After the pandemic, boat tours are organized to Giresun Island, the only livable island of the Black Sea, which is known for being the subject of mythological stories such as Amazon women and Hercules coming to the island in search of the golden fleece, and which is also home to many bird species.
Visits to Giresun Island with the Golden Fleece excursion boat are accompanied by the island guide, and the mythological side of the island is explained.
Giresun Island Guide Emre Aydın, who stated that they started the tours again after the restrictions of the corona virus epidemic, said, "Due to the pandemic, limited visits were made again with a delay last year. This year, after the bans were lifted, we started the island tour, taking into account the pandemic conditions. Visitors began to arrive gradually. Those who come to Giresun Island, the only island in the Eastern Black Sea where people live, have the opportunity to examine historical remains such as Byzantine tombs, historical walls, monastery ruins, and chapels. Giresun Island has also been the subject of mythological stories. On Giresun Island, which hosts many bird species, nests and breeding areas of cormorants and seagulls can be observed. The island, which has an area of ​​​​approximately 40 decares, also draws attention with its nature.
Island visitors, on the other hand, stated that they were very impressed by the island they came from after the pandemic, but found it neglected.
The island, which is 1.6 km off the coast and can be reached by boat, is known as a natural breeding ground for cormorants and seagulls in the Black Sea, as well as a frequented and resting place for migratory birds. There are many ruins from mythological ages on the island, where many legends are told, where Amazon women and many tribes live.
It is believed that the Amazon women lived here and that the Argonauts led by Captain Jason in mythology came to search for the golden fleece with Hercules, and on the island called 'Aetias, Nesos and Khalkeritis'. It is thought that the settlement started in the year 2000. Archaeological excavations on the island, which began in 2011, found church ruins, temples, skeletons, and wine barrels. As a result of the excavations, it was determined that the island was a religious center in history.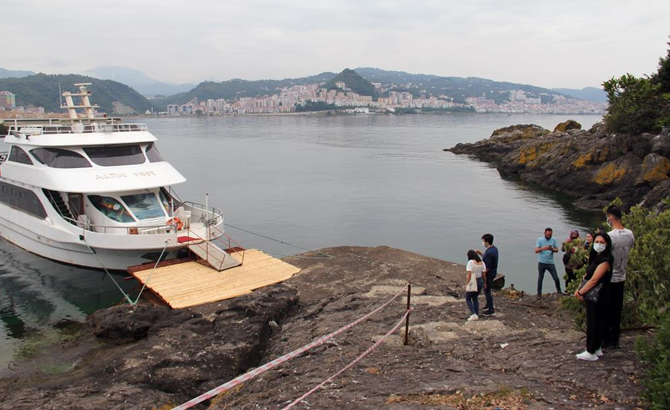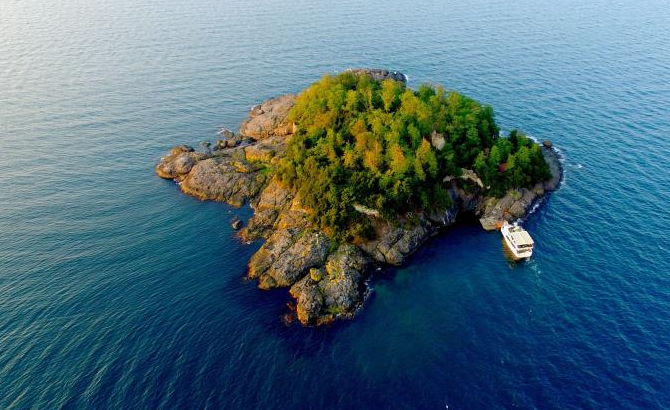 News2Sea
The opinions expressed herein are the author's and not necessarily those of News2Sea.



#Giresun #Island #started #visitors