Gokpınar Lake, which was designated as a "sensitive area to be protected" with the signature of President Recep Tayyip Erdogan, will be protected by this decision while impressing with its magnificent view.
Gökpınar Lake, 11 kilometers from Sivas's Gürün district center, fascinates those who see it with its natural turquoise color. The lake, which is about 17 meters deep, is also shown as one of the lakes with the clearest water in the world.
The lake, which is frequented by divers and underwater photographers, is also called the "Evil Eye Bead of Bozkır" with its color and nature. The biggest reason for the cleanliness and clarity of the lake, which resembles an aquarium, is the water constantly boiling from the lake floor.
The temperature of the water always stays at 11 degrees in summer and winter. For this reason, at low temperatures in the winter months, it turns into a steaming pool in the snow-white landscape. The lake, designated as a qualified sheltered area with the article published in the official newspaper by the Ministry of Environment and Urbanization, is waiting for the lifting of the bans imposed due to the pandemic in order to host the lake guests.
Istanbul AK Party Deputy Osman Boyraz stated that the lake looks like a natural aquarium and said, "Today we are in Gökpınar Lake. As you can see, it is a magnificent lake. If I put all the words in my vocabulary side by side to describe this lake, be sure that words are not enough. Here, the water boiling underground creates an average flow of 6 tons per second. It also forms the tohma stream, one of the most important branches of the Euphrates. Of course, it has a visual beauty. We call this the natural aquarium incredibly clear and clean. It is a magnificent water with a depth of about 15-16 meters, where the temperature does not change in summer and winter, and it grows in the red spotted trout, which we call rainbow, with its unique flora and fish. The surrounding of this place was built as a recreation and recreation area. I think everyone should come and see it, "he said.
Attorney Boyraz stated that everyone should see Gökpınar Lake and said, "Let me put it this way, I am very assertive. I say that God will not allow anyone to die, without seeing Gökpınar Lake. I applied for this place to become a natural protected area in May. At this point, we made one-on-one follow-ups. Especially the sensitivity of our citizens was at this point. All our citizens, who are sensitive to the environment, especially wanted to protect this place because it is the common heritage of humanity. It has been declared as a potential site since May. In the following processes, a scientific board was established here. A teaching staff formed by our professors and associate professors has done serious work here. Finally, I think this place was determined as a qualified sheltered area with the article of our Ministry of Environment and Urbanization published in the official newspaper in March. I would like to express my particular gratitude to the President of the Republic. I thank him very much for his determination to protect this beautiful nature, which is the common heritage of humanity. Hopefully, from now on, when there is any construction here, it will be made in accordance with the texture of this place with a holistic project with the General Directorate of Natural Assets and the Ministry of Environment and Urbanization. The area of ​​45 thousand square meters of this lake was determined as a strictly protected sensitive area. In the meantime, I would like to thank Murat Kurum, the Minister of Environment and Urbanization, Mehmet Emin Birpınar, our Deputy Minister, Mehmet Ali Kahraman, our General Manager of Natural Heritage, and his team. In particular, let me underline that our governments are doing serious studies to increase the number of naturally protected areas in this way. In 2017, the rate of natural protected areas in Turkey was increased from 8 percent to 10.9. As these beauties are discovered, we will take them under protection, "he said.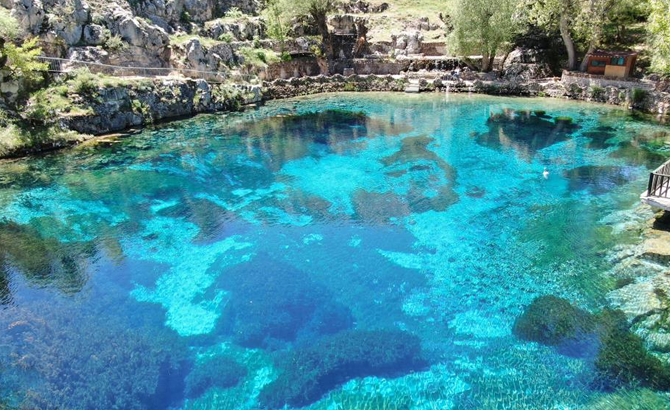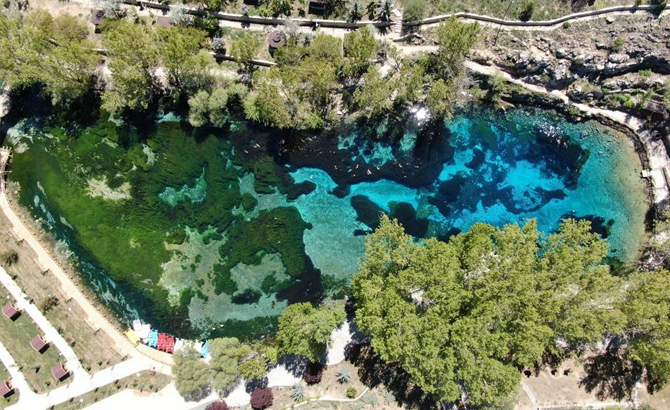 News2Sea


#Gökpınar #Lake #declared #sensitive #area #protected