Invasive water hyacinths, which are occasionally seen in the Asi River in the Samandağ district of Hatay, covered the entire river at some points.
Water hyacinths once again covered some points in the Samandağ district of the Asi River, which starts from Lebanon, crosses the Syrian border and reaches Turkey, and is known for its reverse flow. It was noteworthy that the invasive water hyacinths, which cause the death of fish and other aquatic creatures because they prevent the water from receiving oxygen and light, completely cover the surface of the river at some points.
Although the municipality teams do cleaning from time to time, it was stated that the rate of reproduction of water hyacinths increased due to the slowdown in the flow rate of the river during the summer months.
Biologist Samim Kayıkçı explained that water hyacinths are a plant originating from South America, but that it has spread as an invasive species in many parts of the world.
Pointing out that water hyacinths are a creature that can reproduce very quickly where they are adapted, Dr. Kayıkçı said, "Water hyacinth has different effects on biodiversity and on humans. It has been found that it doubles evaporation as well as killing aquatic creatures because it blocks oxygen and light. Apart from that, it creates a habitat for disease-spreading animals such as malaria. Therefore, fish fly "As these hyacinths cannot eat their larvae, the amount of disease-spreading flies increases in places where these hyacinths are plentiful. In addition, environmental pollution occurs in places where these hyacinths spill into the sea with the current and threatens the endangered baby sea turtles," he said.
" IT HAS LOSS AND ECONOMIC VALUE "
Emphasizing that water hyacinths have economic benefits as well as harms, Dr. Kayıkçı said, "Especially in some regions of the world, biodiesel is produced, it is used as animal feed, it can be produced in paper, it is used in making straw. It is known that it is consumed as food in some parts of the world and used in the pharmaceutical industry."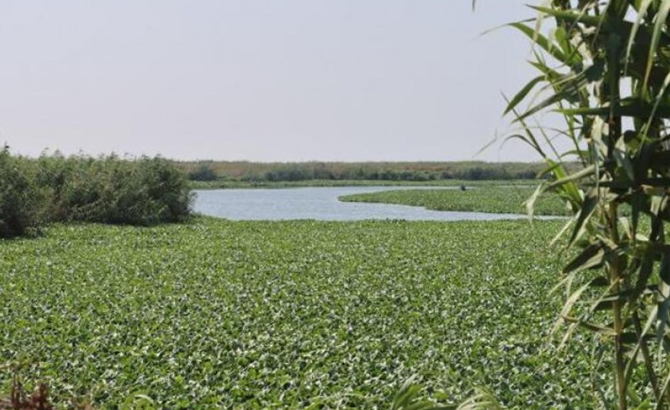 News2Sea
The opinions expressed herein are the author's and not necessarily those of News2Sea.
#Invading #water #hyacinths #cover #Orontes #River