The protocol of the project "Determination of Izmir Underwater Cultural Heritage and Contribution to Tourism" project was signed with Izmir Governor Yavuz Selim Köşger and DEÜ Rector Prof. Dr. It was signed by Nükhet Hotar. According to the protocol, the Piri Reis Ship undertakes an important task to discover underwater cultural treasures, while the discovered areas will be brought to tourism.
Speaking at the signing ceremony of the project implemented by Izmir Development Agency and Dokuz Eylül University (DEU) Institute of Marine Sciences and Technology İzmir Governor Yavuz Selim Köşgersaid they were witnessing a historical moment.
Stating that Piri Reis Ship had important functions in Turkish maritime history, Governor Köşger said, "İzmir has been one of the most important port cities of the Mediterranean throughout history. Therefore, we are in one of the richest regions in the world due to its submarine heritage. "There is a lot to be done in the field of tourism. One of the things to be done in terms of diversifying tourism is to reveal underwater cultural treasures within the scope of underwater tourism and put them into the service of tourism."
"PIRI REIS SHIP IS AGAINST A HISTORICAL FUNCTION"
Turkey's sea rights protection in terms of Piri Reis Our Governor ship of the historic function stated that the pavilion is, "Today again the Turkish tourism, Piri in the sense of contributing to the development and enrichment of the Turkish economy Reis continues this function. At first our rector Prof. Nükhet Hot Being I would like to thank all the team at the beginning of this research, from the captain to the miços. I wish you success. I hope beautiful treasures, historical findings and wrecks are unearthed and presented to the service of Turkish tourism and the Turkish nation. Good luck.
"IZMIR HAS A VERY IMPORTANT POSITION FOR HISTORY OF SHIPPING"
DEU Rector Prof. Dr. Nükhet Hotar, with the important support of the governorship and DEU Institute of Marine Sciences and Technology, noted that the Piri Reis Ship is ready for a new mission and said, "Izmir is about to take the first step in researching the underwater wreck, creating its inventory and creating a maritime history museum in the process We are together at the signing ceremony of a protocol. I hope it will bring good luck, because İzmir has a very important position in terms of maritime history. Hopefully, with this protocol, from this point forward, we will be confronting both the public, humanity and the scientific world with new developments specific to the province of Izmir. Once again, good luck. " used the expressions.
Following the protocol signing ceremony, Governor Yavuz Selim Köşger and Rector Prof. Dr. Nükhet Hotar made examinations on the ship and received information from the authorities.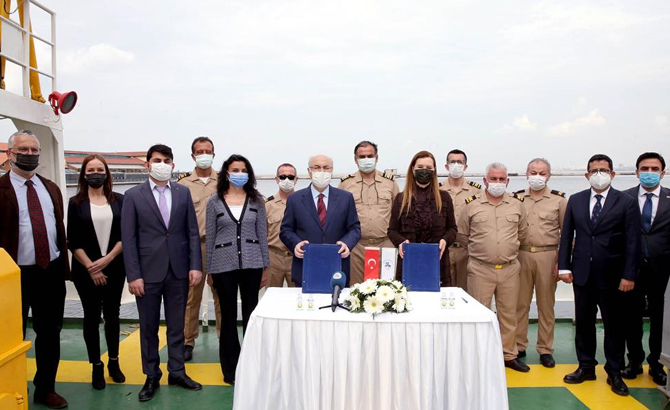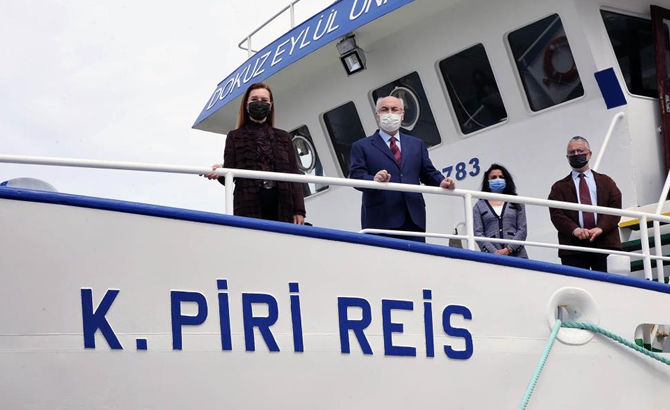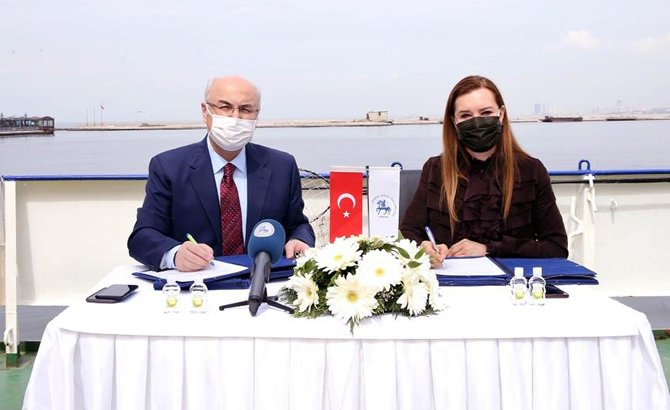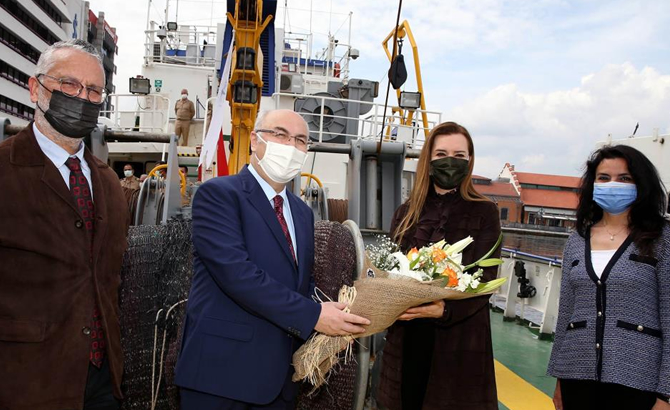 News2Sea


#Izmirs #underwater #cultural #heritage #brought #tourism