Despite the normalization process in the coronavirus, problems continue in the tourism sector. In Aydın's world-famous tourism port, Kuşadası, tradesmen are longing for cruise ships. In the bazaars waiting for foreign tourists, most of the tradesmen were unable to make a start and pay their debts.
Aydın's Kuşadası district experienced an influx of local tourists during the holiday. However, the port tradesmen, who were longing for cruise ships, could not benefit from this. Because almost all of the businesses around the port appeal to foreign tourists.
The ships, each of which brought close to 3 thousand tourists, did not appear on the horizon despite the normalization process.
The epidemic, which has lasted for 2 years, has dealt a great blow to the port area. Famous bazaars around the port, especially Grand Bazaar and Orient Bazaar, are empty. Tradesmen are under heavy debt burden.
The port tradesmen, whose business has not improved despite the normalization, are eagerly waiting for the ships that will bring foreign tourists. He is thinking about how he will pay off his growing debts. The shopkeepers want a solution from the government regarding the issue.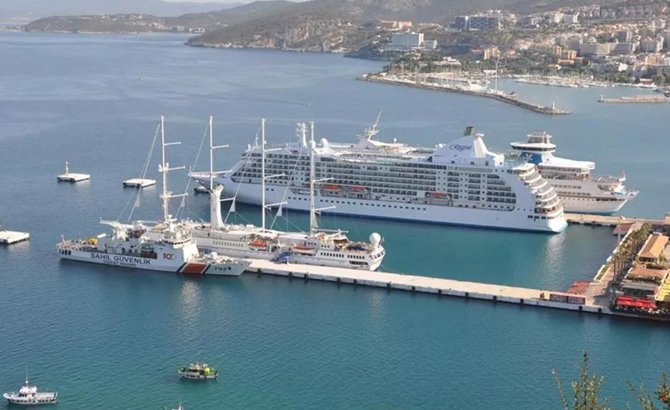 News2Sea
The opinions expressed herein are the author's and not necessarily those of News2Sea.
#Kuşadası #longing #cruise #ships