China delivered the crude oil tanker Al-Siddeeq to Kuwait. Together with Al-Siddeeq, the number of tankers of Kuwait Oil Tanker Company reached 32.
Kuwait Oil Tanker Company has received the giant crude oil tanker Al-Siddeeq from China's shipbuilding company Bohai, signaling the first such cooperation between the country and Beijing.
By adding Al-Siddeeq, KOTC CEO Abdulnasser Al-Fulaij confirmed the company's willingness to meet the market's demand for crude oil and derivatives, stating that the fleet has reached 32 tankers of various sizes and purposes.
The tanker, whose cargo can be unloaded in less than 24 hours, is 333 meters long and 60 meters wide.
The tanker also stands out for its environmental friendliness with equipment for treating various types of gas and other pollutants.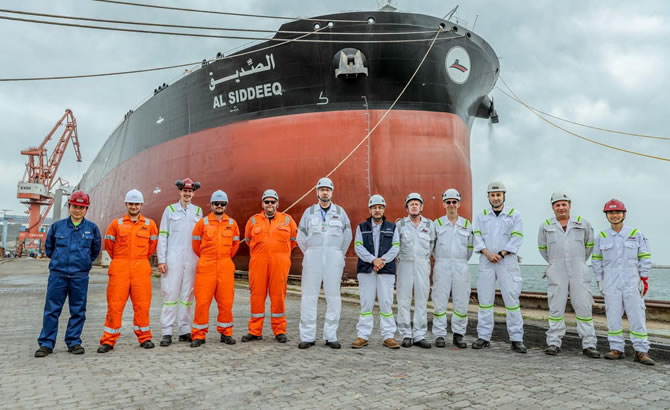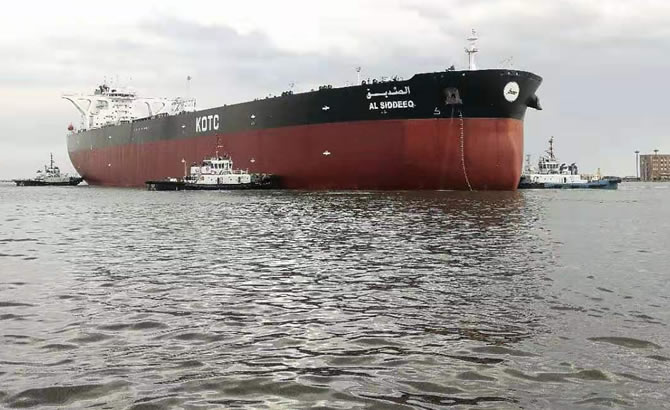 SEA NEWS AGENCY


#Kuwait #takes #delivery #oil #tanker #AlSiddeeq