Muğla, where Turkey's favorite holiday resorts are located, has become a frequent destination for million dollar luxury yachts this year, as it is every year.
Most of the tourists who want to take a blue cruise in Muğla's famous bays go on an impressive cruise in the Gulf of Gökova, English Harbour, Çökertme, Göcek, Bodrum, Marmaris, Fethiye, Ölüdeniz, Kızılada, Datça and Hisarönü bays.
Numerous luxury yachts have inhabited these bays. The guests, who are on the yachts anchored in the bays where the blue and the green merge, have the opportunity to rest in a quiet environment by swimming in the sea.
Vacationers are included in daily and weekly excursion programs.
The Secretary General of the World's Most Beautiful Bays Association, Tourism Manager Galip Gür, said that Bodrum has been a member of the World's Most Beautiful Bays Association, headquartered in France, since its establishment.
Stating that this feature of the district attracts the attention of mega yachts and luxury yachts, Gür said, "Last year, sea tourism attracted a lot of attention during the epidemic. It was a method preferred by people to protect from the epidemic. Therefore, there was a great interest. When we look at this year, again, mega yachts, We're seeing an increase in ultra yachts and private yachts." said.
Emphasizing that the bays of Bodrum beaches are particularly suitable for healthy tourism, Gür said that for this reason, they are preferred by domestic and foreign tourists.
"I BELIEVE THAT SEA TOURISM WILL GET MUCH MORE DEMAND"
Pointing out that their duty is to protect this beauty by protecting the bays, Gür stated that they made great efforts for this reason.
Gür said, "Bodrum is very famous for its gulets. In recent years, our gulets have also been made very luxurious when you look at them. When you go inside, it really looks like a floating five-star hotel. Therefore, there are many people who prefer this system by renting a cabin. I hope that when the freedoms we expect from Europe in terms of tourism restrictions begin to come, I believe that sea tourism will see much more demand." used the phrase.
"THIS IS THE HOUSING PLACE FOR ALL OUR BOATS IN THE MEDITERRANEAN BOAT"
Orhan Dinç, Chairman of the Board of Directors of Istanbul and Marmara, Aegean, Mediterranean and Black Sea Regions (IMEAK) Chamber of Shipping (DTO) Bodrum Branch, said that Bodrum is among the centers of maritime trade.
Noting that mega yacht activity has increased in the seas and bays, Dinç said:
"We are happy to see mega yachts, private motor yachts and sailing boats in our seas and bays. Bodrum is a big peninsula, we have very beautiful bays. We have Gökova, we have Göcek. Therefore, we are happy to see these beautiful boats in Bodrum, where the blue voyage begins. Of course, we are happy to see that our sea tourism has opened in this period when we are gradually moving from the epidemic to normalization. In Turkey, especially Bodrum, Fethiye, Marmaris, these regions are preferred as unique bays. This is the frequent destination of all our boats in the Mediterranean basin. We must keep our seas and bays clean."
Muğla Culture and Tourism Manager Zekeriya Bingöl said that as well as the historical and natural beauties of the city, it is the preference of local and foreign tourists who want to sail to calm bays accompanied by the harmony of blue and green.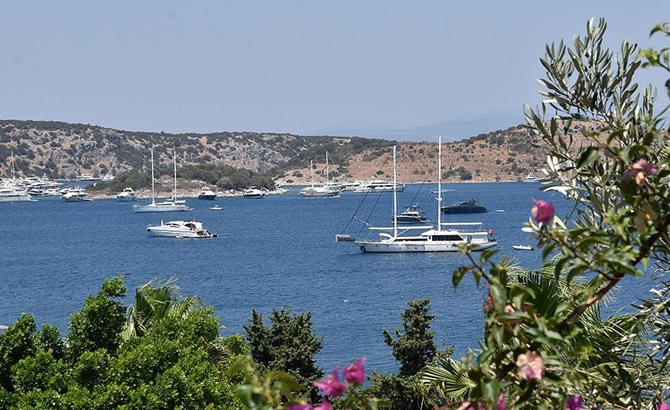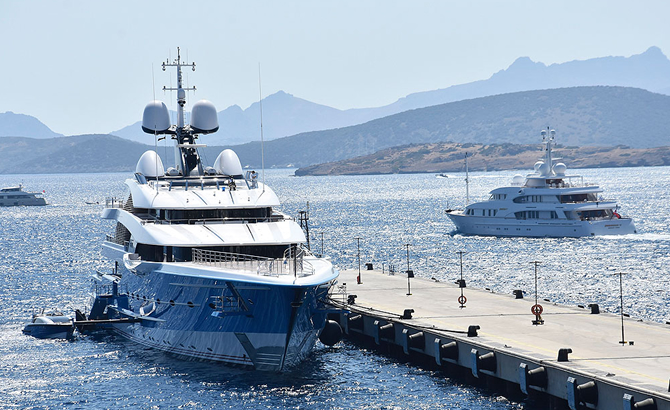 News2Sea
The opinions expressed herein are the author's and not necessarily those of News2Sea.
#Luxury #yachts #inhabited #bays #Muğla