Bodrum district of Muğla, one of the important tourism centers of Turkey, started to host luxury yachts.
Bodrum, which has world-famous beaches and coves, started to host million dollar yachts. Russian billionaire Andrei Skoch's 100-meter-long megayacht "Madame Gu", worth 400 million dollars, who stayed in Bodrum almost all summer and part of the autumn last year, came to the district again.
Today, 90 thousand liters of fuel was supplied to the yacht anchored at the Ship Berthing Pier with 3 tankers. The yacht will stop at the Ship Berthing Pier for a few days and then sail out to Bodrum bays.
It has been learned that Andrei Skoch and his wife Elena Skoch, who spent the whole summer in Bodrum last year, are not on the yacht, but they will come to the district and have a holiday on their yachts in the coming days. There is nothing in the 100-meter yacht named "Madame Gu", which is valued at 400 million dollars.
The interior of the 18-person yacht with 6 cabins is like a mini palace. The yacht, which has a helipad, has Jacuzzis, gym, study room, elevator, entertainment center, restaurants, sauna, steam room, jet skis and a garage for 2 vehicles at the bottom.
The Dutch-built Madame Gu, built in 2013, was selected first in the "Motoryacht" category at the 2014 World Superyacht Awards.
PLAN B ARRIVES TO BODRUM
The other luxury yacht that arrived in Bodrum was Plan B. The 73-meter-long, 12-meter-wide yacht anchored in Torba Bay. The Cayman Islands flagged yacht, built in 2012, is worth $100 million. The yacht, which is learned to belong to Uzbek businessman Patokh Chodiev, can host 16 guests in 8 cabins. The yacht also has 10 cabins for 22 crew members.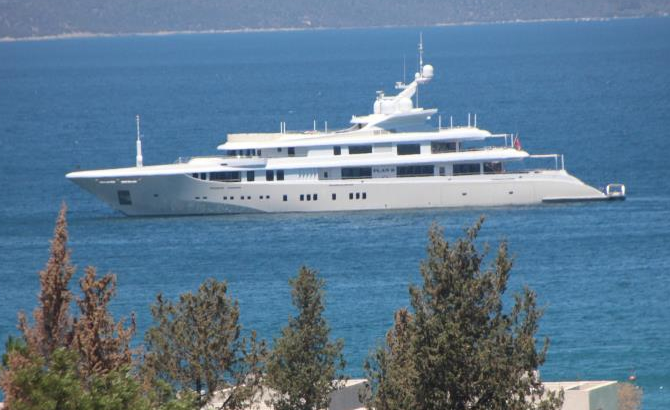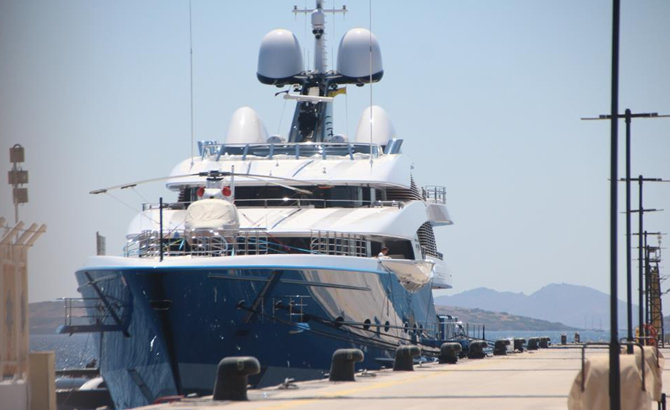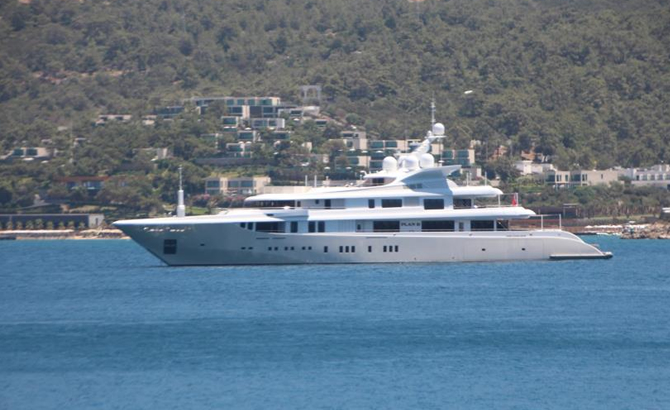 News2Sea
The opinions expressed herein are the author's and not necessarily those of News2Sea.
#Luxury #yachts #started #arrive #Bodrum