The MSC Seaview cruise ship of MSC Cruises, which will sail from Italy in the coming days, has arrived in Turkey to recruit 700 personnel from nearly 60 countries. It has been reported that the ship, which docked at Marmaris Port, will leave Marmaris after receiving a crew of 700 people.
Cruise voyages, which could not be made for a long time due to the pandemic, are slowly returning to normal. The cruise ship MSC Seaview will sail from Italy in the coming days. In this context, it was learned that the ship, which arrived in Marmaris district of Muğla before the expedition, berthed at Marmaris Port.
While it was noted that MSC Cruises will carry out a crew transfer operation from Turkey for the first time in this way, it was reported that the ship will return to Italy after taking its crew from here and take its passengers and continue on its route according to the determined plan.
It was noted that 700 crew members, who came to Turkey from nearly 60 countries, especially the Philippines, India and Madagascar, will be transferred to the ship from Marmaris Port.
It was stated that the reason why the ship took its crew from Turkey was the easier transactions in Turkey due to the pandemic and Turkey's determination of a common point in terms of transportation.
It was stated that the ship will leave Turkey on 14 June and start its planned voyages from Italy.
The cruise ship MSC Seaview was built for MSC Cruises in 2018 by the Italian-based shipbuilding company Fincantieri Shipyard.
The 323-meter-long, 44-meter-wide ship is the largest and most technologically advanced ship ever built in Italy.
MSC Seaview complies with international environmental standards and is equipped with an onboard exhaust gas cleaning system, advanced wastewater treatment, systems to prevent oil discharge from the machine, a ballast water treatment system and the ship's environmental management plan.
Panoramic glass elevator, glass walkways that circumnavigate the ship 360 degrees near sea level and increased open space capacity compared to other ships are among the other features that make the ship stand out.
With a capacity of 5,119 passengers, the ship also has 17 bar and lounge areas and 11 unique dining areas. It also offers a unique cruise experience with its 4 slides in its interactive aquapark and a 120-meter zipline adventure track.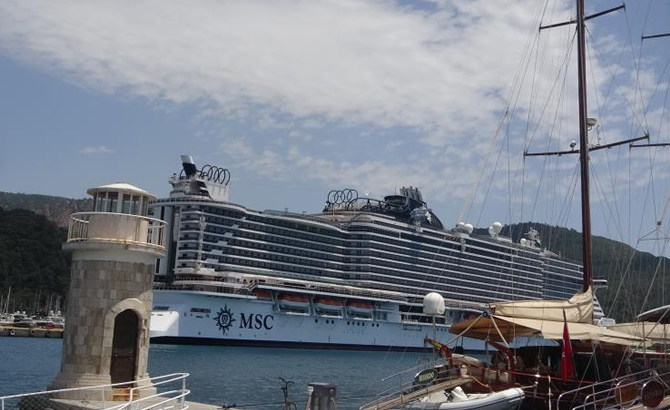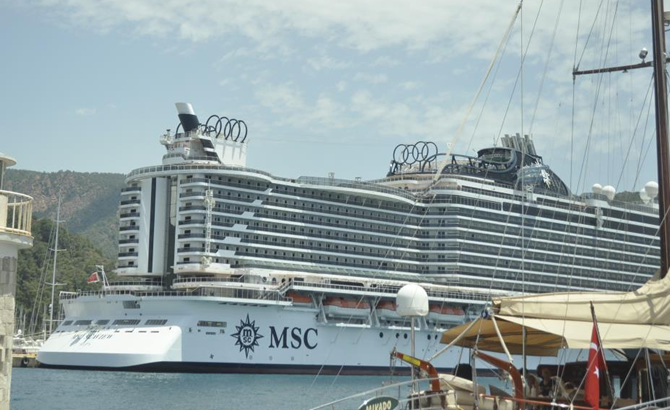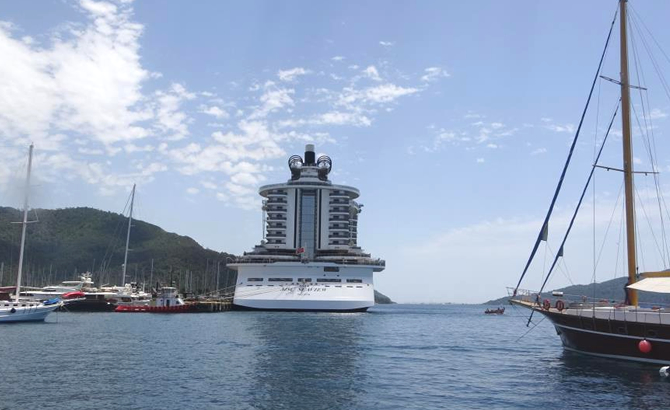 SEA NEWS AGENCY


#MSC #Cruises #crew #operation #Turkey #time