The mucilage (sea saliva) that has emerged in Çanakkale in the last few days, besides damaging the fishing nets, makes the people who see it worried with the dirty layer it creates.
The effect of mucilage, which damages the nets of fishermen in the Dardanelles, still continues. While fishermen could not go out to hunt due to mucilage that emerged due to changes in weather temperatures, this caused an increase in fish prices.
Çanakkale Onsekiz Mart University (ÇOMÜ) Faculty of Marine Sciences and Technology Prof. Dr. Muhammet Türkoğlu said, "Now, as can be seen in the image here, this event, known as skateboarding or sea saliva by fishermen, is actually a pollution factor. What constitutes this pollution? It creates an accumulation of organic matter. Single-celled marine creatures that we call phytoplankton make up organic matter. These are called dense algelblums, reaching millions per liter and since the Marmara Sea has a surface current system, there is an undercurrent system, but I will only talk about the surface current system in relation to the skateboard. In areas where this flow is not present, organic matter accumulation undergoes complete biodegradation at 150-200 meters. But due to this strong current system in the Sea of ​​Marmara; it becomes difficult for these to precipitate, transport this organic material to deep waters and break down there. "Organic soup is formed because this event occurs in surface waters," he said.
"HIGHLY PROBLEM FOR FISHERS"
Stating that mucilage causes great problems for fishermen, Prof. Dr. Muhammet Türkoğlu said, "This organic soup formation is also present in all regions of the Marmara Sea. I have studied this; There are also in the Northern and Southern regions. Therefore, due to the current, it is possible to move to the port areas. So what you're seeing here isn't entirely skateboarding. The event was transported and accumulated from the open waters of the Marmara Sea or the Çanakkale Sea. It is an extremely problematic event in terms of fisheries, that is, a situation that causes an increase in fish prices in Çanakkale. "It is an event that causes a bad view in terms of fishing and even tourism."
"IT DOES NOT CREATE A PROBLEM FOR HUMAN HEALTH"
Adding that mucilages, which are produced due to changes in air temperatures, do not cause any harm to human health, Türkoğlu said, "It does not pose a problem in terms of human health. We're breathing here right now, right? He has no problem with us. Sometimes these algae can also secrete toxins, but I do not see any danger in terms of human health as these now reach organic soup. But in terms of fishing, it is an extremely problematic event, "he said.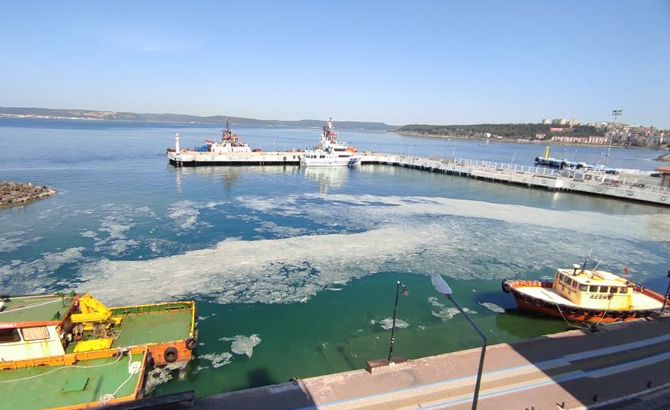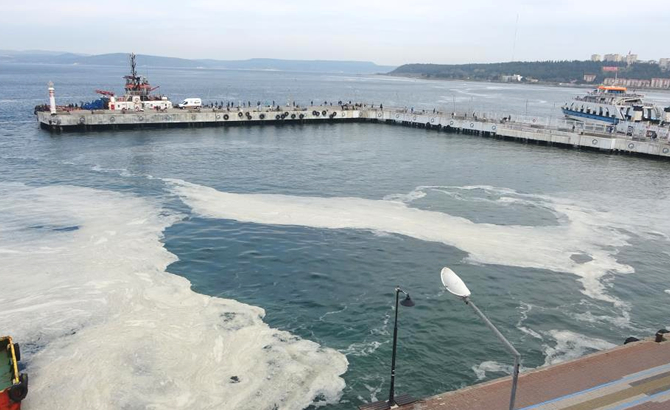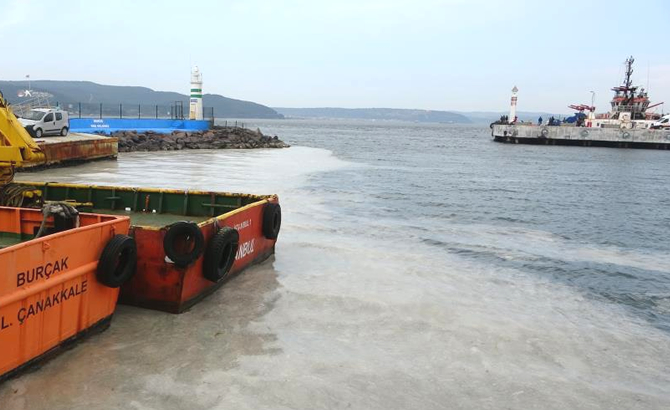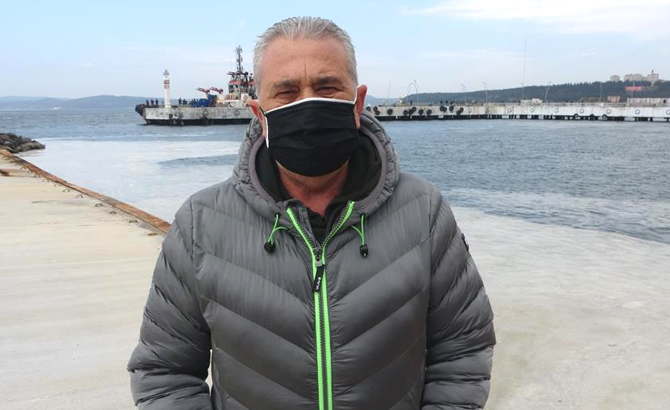 News2Sea


#Mucilage #Çanakkale #Strait #nightmare #fishermen