The mucilage (sea saliva), which was seen intensely on the shores of the Marmara Sea a while ago, lost its effect to a large extent on the shores of Gökçeada district of Çanakkale.
The works started on 8 June within the scope of the 22-item "Marmara Sea Protection Action Plan" of the Ministry of Environment and Urbanization continue uninterruptedly in its fourth week.
No mucilage layers were found in the town center of Gökçeada, the largest island in Turkey, and in the beaches of Laz Bay, Kefalos and Kuzu Harbor.
The state of the mucilage, whose density has greatly decreased in the region, was viewed from the air with a drone.
As the mucilage lost its effect, the mobility of local and foreign visitors on the island also increased.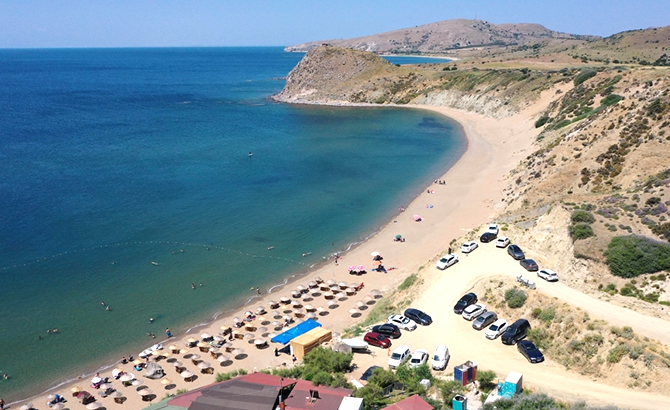 News2Sea
The opinions expressed herein are the author's and not necessarily those of News2Sea.



#Mucilage #lost #effect #coasts #Gökçeada #large #extent