Maltepe Mayor Ali Kılıç rowed off Maltepe with a team of 100 people. While the coast of Maltepe draws attention with its cleanliness, the municipality starts free rowing training for citizens under the trainers of the national rowing team athletes.
The Cabotage Day, which is celebrated on 1 July every year due to the adoption of the Cabotage Law, in which Turkey declared its independence in its seas, was celebrated for the first time this year in Maltepe with an event.
A team of 100 people rowed in canoes at the event organized by Maltepe Municipality Sports Affairs Directorate together with the Idealtepe Amateur and Fishermen's Association Rowing Branch.
Maltepe Mayor Ali Kılıç, who participated in the event, which also included national athletes, rowed with the athletes, said, "We live in a country covered with seas on three sides. We once again saw how important and valuable this decision of Mustafa Kemal Atatürk in 1926 was for us. It is very meaningful to celebrate today, especially at a time when our seas are polluted."
Maltepe Municipality is starting free rowing training on the district coast. The trainings, which will be held under the trainers of national athletes, will start on Monday, July 5th. 100 people will attend the trainings, which will continue for approximately 1.5 months, at the first stage. The trainings to be given by 8 national rowers will be held in two groups as 12-17 age group and over 18 age group. Vaner Pekin, Maltepe Municipality Sports Affairs Manager, said, "Maltepe is a very convenient place for sea sports with its sea and coast. We want to turn this into an opportunity for the people of Maltepe. We will provide free trainings to the people of Maltepe in this beautiful sea. At the first stage, we will start our training with a team of 100 people. We can make new plans later on demand. We will have 8 professional rower trainers, each more professional than the other. We take all security measures against both pandemic measures and the negativities to be experienced at sea. Maltepe residents can attend our free courses with peace of mind.
MUSILAGE EXPLANATION FROM KILIÇ
Noting that the coasts of Maltepe are free of mucilage to a large extent, Mayor Ali Kılıç said, "An example of a great struggle, especially the Istanbul Metropolitan Municipality, is being put forward for the purification of the Marmara Sea. As seen here today, the shores of Maltepe are largely free of mucilage. I would like to thank everyone who contributed," he said.
Maltepe Municipality Sports Affairs Directorate then organized diving together with the Underwater Scuba Diving team of 5 people. The team celebrated the Cabotage Day by unfurling the Turkish Flag and Maltepe Municipality flag under water at a depth of 10 meters.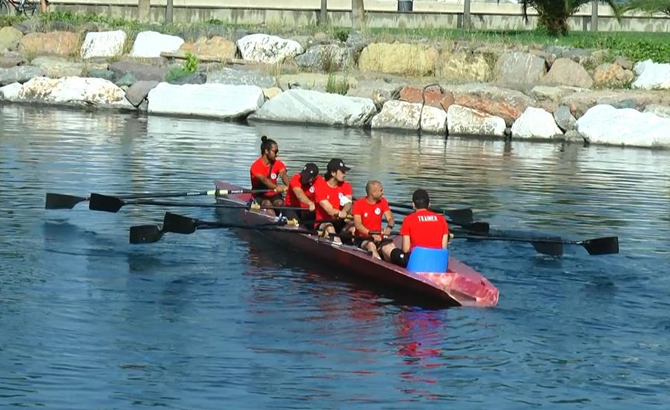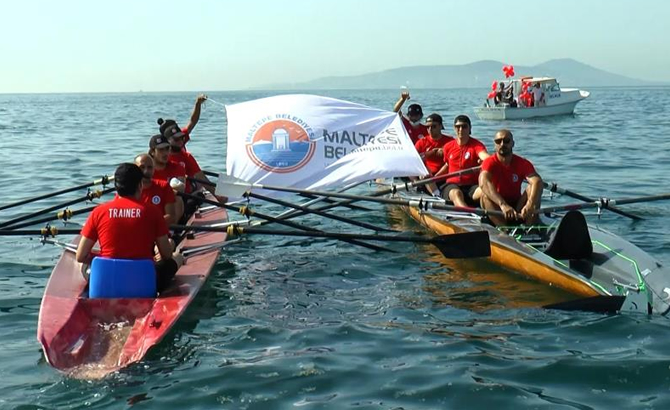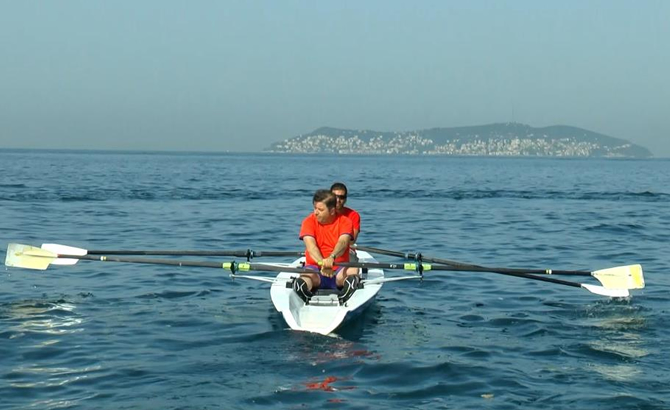 News2Sea
The opinions expressed herein are the author's and not necessarily those of News2Sea.



#National #athletes #give #rowing #training #Maltepe