Bağcılar Municipality organized the "National Will-2 Dive" event in order not to forget and not to forget the treacherous coup attempt of 15 July. Disabled people diving into the sea in front of the General Directorate of Coastal Security and 15 July veterans unfurled the Turkish flag as they exited the water, giving the traitors the message "You have not succeeded".
It has been 5 years since the treacherous coup attempt on 15 July 2016. In order not to forget and not to forget the July 15 attempt, Istanbul Bağcılar Municipality, General Directorate of Coastal Security and Bandırma 17 Eylül University organized an event called "National Will-2 Diving".
During the program held at the General Directorate of Coastal Security in Beylerbeyi, trainees with hearing, chronic, visual, physical and mental disabilities who were educated at Bağcılar Municipality Feyzullah Kıyıklık Palace for the Disabled, and July 15 veterans came together.
Mayor of Bağcılar Lokman Çağırıcı, Vice Rector of Bandırma 17 Eylül University Prof. Dr. Feyzullah Temurtaş and Deputy Director General of Coastal Security Orhan Barda also attended.
TURKEY IS NOT THE OLD TURKEY
Saying that July 15 was the heaviest coup attempt this generation has experienced, Çağrııcı said, "This country has suffered many coups in the past, but it experienced the heaviest one on July 15. Unfortunately, those who eat the bread of this country and those who feed on its food have attempted betrayal. But Turkey was not minus Turkey. This nation had not forgotten the pain of Menderes and they took his pain against the putschists on July 15. While we commemorate our martyrs of July 15 with mercy, we also remember our veterans with gratitude. As Bağcılar Municipality, we are performing our diving program, which our disabled diving club makes traditional every year, on the anniversary of July 15th. We don't want July 15 to happen again in this country," he said.
Visually impaired Hamza Demir said, "Someone gave up their families so that we could live comfortably today. Some were veterans, some were martyrs. We are trying to do something in their memory. What we do in the face of their sacrifice is nothing. They tried to take down our flag here on July 15th, but today we are raising the flag underwater. We are giving the message that 'they were not successful'," he said.
THE TURKISH FLAG WAS OPENED
Hakan Yılmaztürk, a veteran on the 15 July Martyrs Bridge, said:
"I am in a very meaningful moment and a very important place for me. I became a veteran here on the night of July 15. We want July 15th to never be forgotten. Just because July 15 happened once, doesn't mean it won't happen again. It could happen again tomorrow. But no matter what, there will always be breasts full of faith before them."
After the speeches, the students of Bağcılar Municipality Underwater and Surface Club, disabled and July 15 veterans, wore diving suits and scuba dived under the company of professional divers. The disabled and veterans, who stayed in the cool waters of the Bosphorus for a while, unfurled the Turkish flag as they exited underwater. At the end of the ceremony, certificates were awarded to the participants.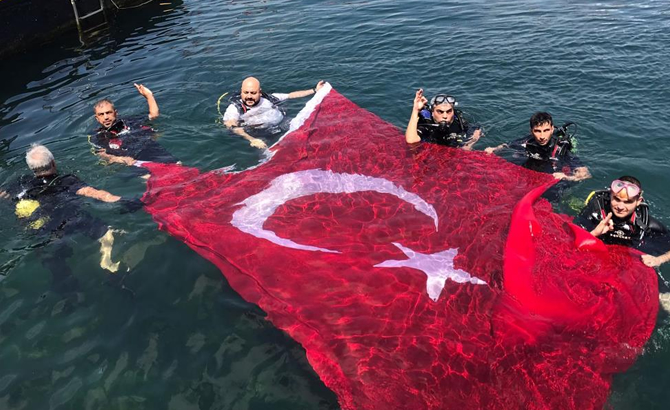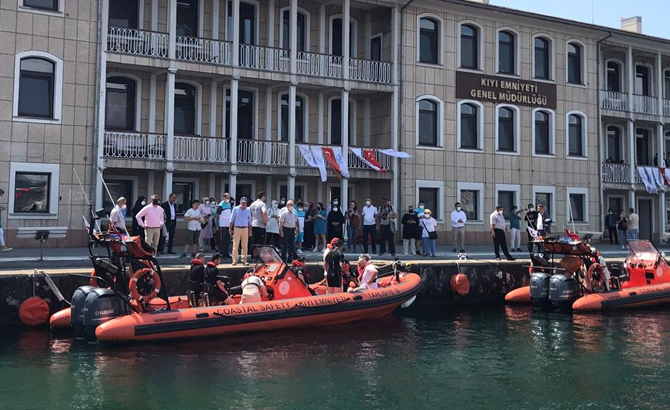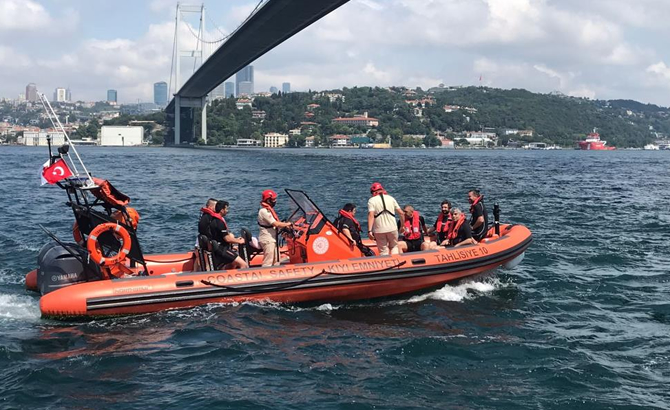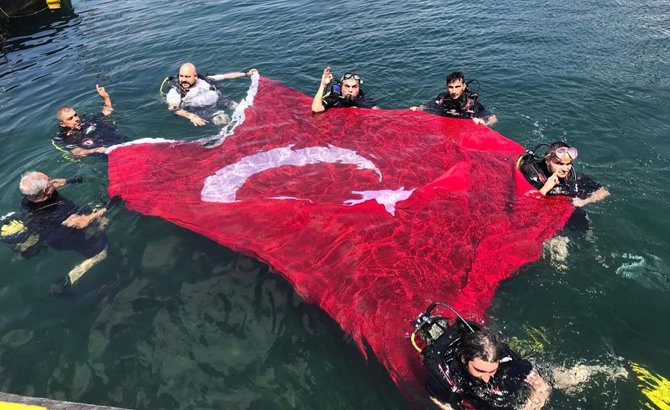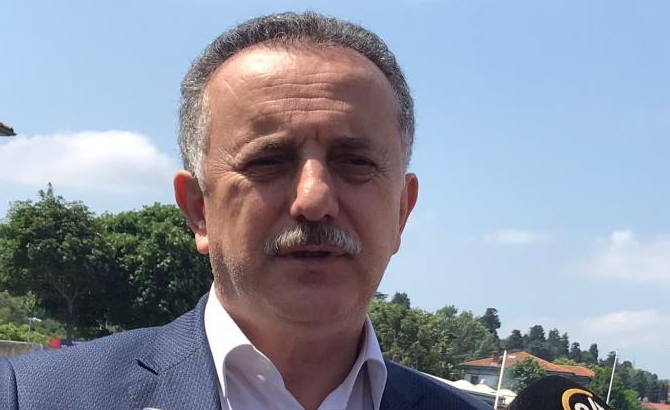 News2Sea
The opinions expressed herein are the author's and not necessarily those of News2Sea.
#National #Will2 #Diving #event #held