The Russia-Turkey International Black Sea 320 km Open Sea Swimming Marathon, which will be held between the Russian city of Sochi and Giresun, was introduced in Giresun.
Giresun Deputy Governor Mehmet Fikret Çavuş said at a press conference held in a restaurant in the city that the marathon would be held at 320 kilometers.
Stating that the course is quite challenging, Sergeant said, "Our athletes will swim day and night for the friendship between Russia and Turkey, for our healthcare workers. I would like to thank the participants in advance." said.
Stating that the event is a beauty in itself, the Sergeant thanked those who contributed.
The sergeant also thanked the healthcare workers for their hard work and efforts.
Youth and Sports Provincial Director Hasan Bulut noted that the event is of great importance for the promotion of Giresun to the country and the world, and said, "This kind of marathon will be held for the first time in the world. We are excited about it." he said.
A total of 12 Turkish and Russian athletes will participate in the marathon, which is planned to start from Sochi, Russia on June 14 and to be completed in Giresun a few days later.
The marathon will be swimming by the relay team of Turkish-Russian athletes with open water experience, including Former Minister of State Kürşad Tüzmen, world master swimming champion Ahmet Nakkaş, and world cold water champion Hamza Bakırcıoğlu.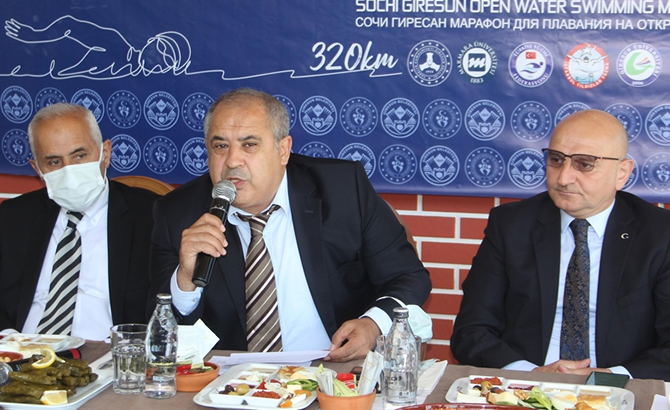 SEA NEWS AGENCY


#Open #sea #swimming #marathon #held #Sochi #Giresun #introduced