Scientists started an investigation after a rare giant opah fish hit the shore in the US state of Oregon. The mysterious opah fish was accidentally photographed in 2014 during the most recent fisheries survey. The population density, lifespan, and even how many species of these fish are still unknown.
According to research published in the journal Science, the opah has the title of 'the only warm-blooded fish' known. Opah can swim and hunt very quickly compared to fish that live in cold waters. The fish's ability to follow its prey also increases thanks to its friendliness.
Opah can live in waters that go down to 300 meters and where the water temperature is very low, thanks to its cold blood heating. The fish can keep its body temperature five degrees above its environment.
The value of the rare hunted opah reaches $3 million in Hawaii, where it is most common. But poaching the opah is said to endanger creatures such as sea turtles, seabirds, sharks and catfish.
Also known as the 'bright kingfish', the species was first spotted off the coast of Oregon, USA. The fish, which is about 1 meter long and weighs 50 kilograms, astonished not only those who saw it, but also scientists. Experts say that the fish came to the shore due to the warming of the ocean waters. The fish, which was in good condition onshore, was frozen for examination.
Tiffany Boothe, deputy director of the aquarium on the beach, said it was the first Opah fish he had ever seen there.
CLIMATE CHANGE MAY BE THE REASON FOR THE SHORE
Biologist Heidi Dewar from the National Oceanic and Atmospheric Agency (NOAA) noted that while drawing attention to the unusualness of the fish's stranding, he was also surprised by its size. Dewar added that this may have been caused by climate change.
"We're seeing some marine organisms move north as ocean temperatures increase," said Dewar, noting that without adequate data it's difficult to say what might cause an opah to run aground.
Opah fish can reach 2 meters in length and 150 kilograms in weight.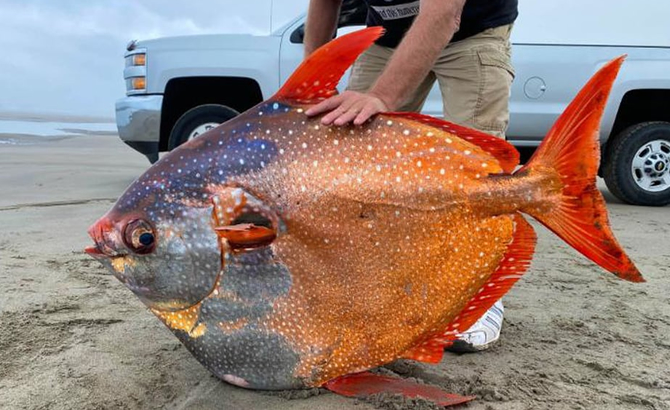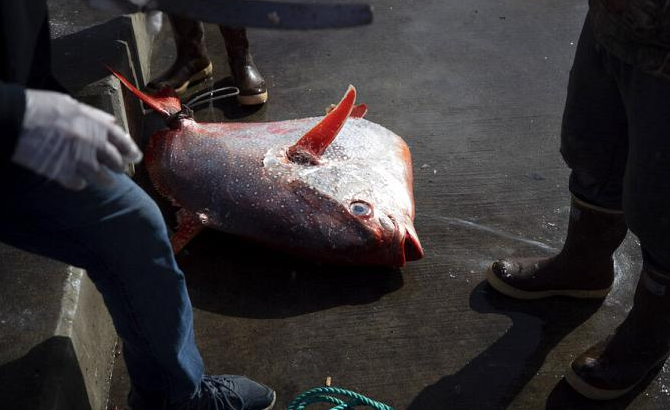 News2Sea
The opinions expressed herein are the author's and not necessarily those of News2Sea.
#Rare #opah #fish #washed #ashore