Bodrum Mayor Ahmet Aras, who supports the rowing sport, which attracts attention every day in Bodrum, participated in the naming ceremony of the race boat that was brought to the Halikarnas Rowing Team. Aras said, "We have to give great importance to water sports in Bodrum, which is surrounded by seas on three sides."
The race boat, which was brought to the Halikarnas Rowing Team, was launched in the Bodrum district of Muğla.
At the naming ceremony held in Bitez Özgür Beach, Bodrum Mayor Ahmet Aras, Vice President Emel Çakaloğlu, İMEAK Chamber of Shipping Bodrum Branch Chairman Orhan Dinç, Bodrum Youth and Sports District Manager Fatih Uzunlulu, Bodrum Halikarnas Rowing Club President Celal Gürsoy and rowing enthusiasts attended.
Bodrum Mayor Ahmet Aras thanked former National Athlete Celal Gürsoy, who initiated the spread of this sport in the district, said:
"Especially rowing for people living in the basement is very affordable sport. National team in Turkey the level of 65 years dedicated to this sport Celal Gursoy being here is a chance for us. Showing a great success gathered 157 athletes on site still youths from one side Bodrum is growing day by day and people's social needs come to the fore with each passing day. World champions are making European champions. Efforts are underway to establish a non-motorized water sports center in Bitez. We, as the municipality, give our support in other branches. "
Speaking about the short story of the name of the boat at the event, Celal Gürsoy stated that they named the boat Artemisia.
Gürsoy said, "The most important person in the history of Halicarnassus is Artemisia. 1. Artemisia warrior is an admiral, the first female admiral in history. 2. Artemisia, on the other hand, is a well-known important figure who built the Mausoleum and saved Bodrum from the Rhodesians. "We gave the club a name worthy of the name Artemisia" he said.
After the speeches, Aras and his entourage closely watched the new rowing boat Artemisia rowing with the club athletes in Bitez Bay.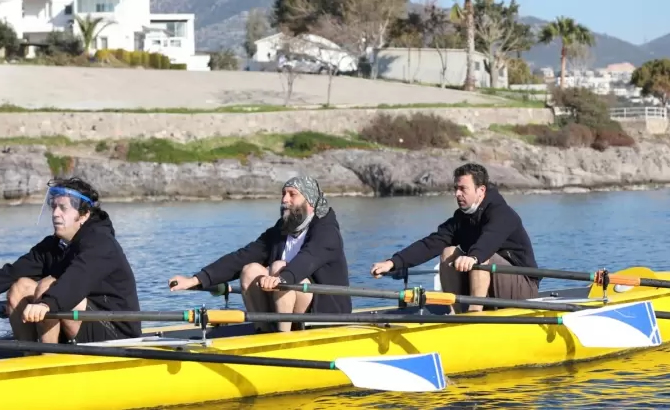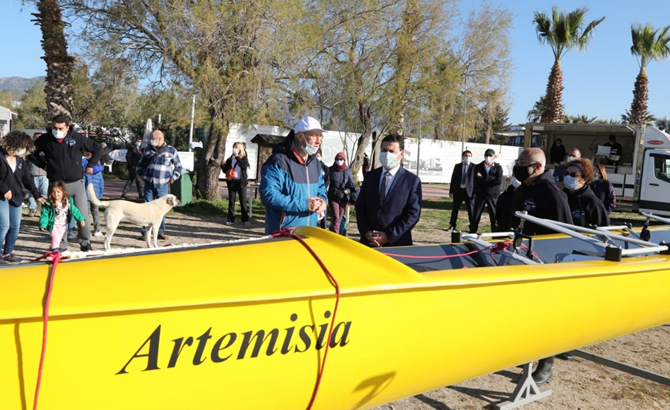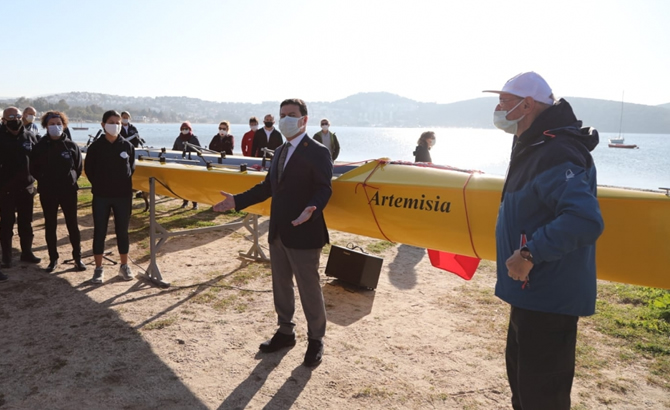 News2Sea
#Rowing #boat #Artemisia #launched