A part of the crude oil in the tanker spilled into the sea as a result of the collision between the ship Sa Justice and the tanker named A Symphony carrying 1 million barrels of crude oil in the Yellow Sea.
In the Yellow Sea, the cargo ship Sa Justice clashed with the tanker A Symphony, which was carrying about 1 million barrels of crude oil. Some of the crude oil found in the tanker during the conflict spilled into the sea near Qingdao Port, the largest crude oil terminal in China's Shandong province.
According to preliminary reports, the ship Sa Justice clashed with oil tanker A Symphony, 272 meters long and 46 meters wide.
The officials stated that as a result of the conflict, oil spilled into the Ocean and damage occurred on the port road.
While crews were assigned to contain the oil spill and clean up the affected areas, nearby ships were warned not to approach closer than 10 nautical miles (18.5 kilometers) to the area where the incident occurred.
An official from the Marine Safety Administration's Hazardous Substances and Pollution Control Unit said the oil spill is in an emergency response phase and has not yet reached the pollution assessment level.
It was learned that calls made to the Ministry of Transport of China remained unanswered.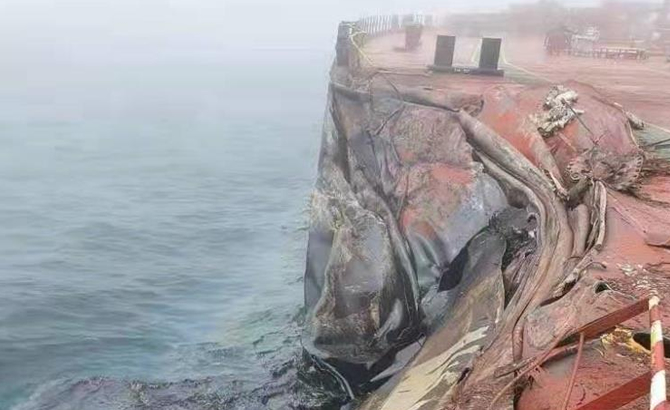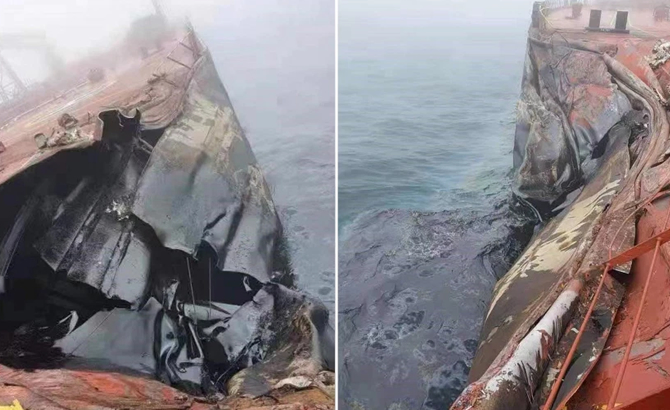 News2Sea


#Justice #freighter #oil #tanker #Symphony #clash #Yellow #Sea