Divers cleaning the seabed in the Bodrum district of Muğla unearthed waste such as a grill, tire, carpet and glass bottle under water.
Bodrum Municipality diving teams carried out seabed cleaning in Torba District with the slogan "Blue Suits the Sea Most".
During the 1.5-hour cleaning work around Torba Beach and the fisherman's shelter, a large number of waste such as glass and plastic bottles, carpets, mats, vehicle tires, grills, barbecue pieces, bucket lids, tin cans and pieces of net were removed from under water.
In the event organized to raise awareness of environmental protection, the wastes brought ashore by boat and exhibited for a while were loaded into a pickup truck and taken to Bodrum Municipality's 1st Class Waste Retrieval Center.
The singer Fedon, who watched the works from the shore, warned the citizens to be sensitive.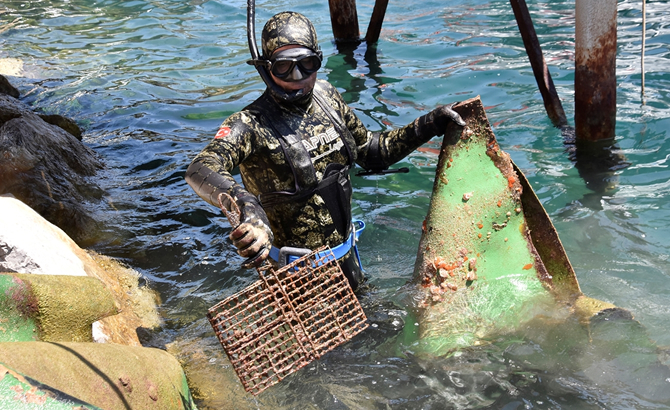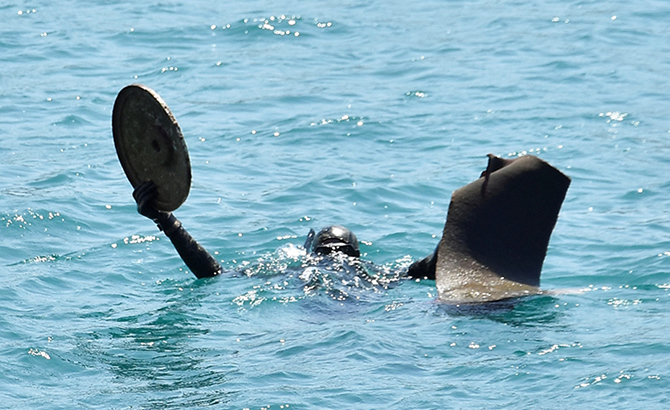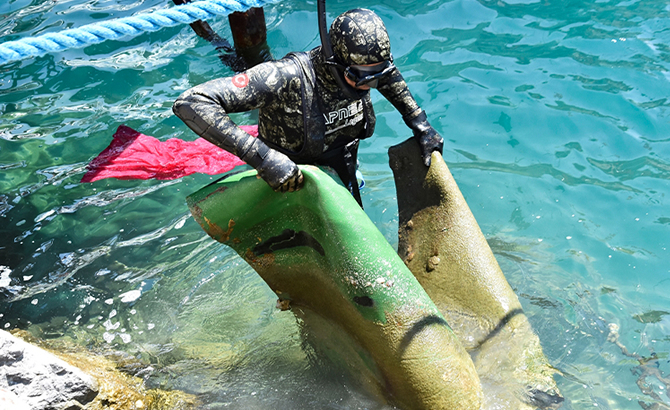 News2Sea
The opinions expressed herein are the author's and not necessarily those of News2Sea.



#Seabed #cleaning #carried #Bodrum