Turkey's first and only Water Ski Center (SUKAY) on the sea, affiliated to Samsun Metropolitan Municipality, opened the season. At SUKAY, which has 25 athletes, 16 of which are licensed, the special show of the athletes for the season opening was breathtaking.
Samsun Metropolitan Municipality Water Ski Center, located on the coast of Belediyeevleri in the Canik district of Samsun, attracts great attention from adrenaline enthusiasts. SUKAY, which opened the season by doing all its maintenance with normalization, is among the first choices of holidaymakers who are especially bored with the sea, sand and sun trio and looking for an alternative to have fun.
In the center, training is given to those who want to do water skiing. Located next to the center, Su Ada also offers a different entertainment opportunity. Citizens can have a pleasant time here with the swimming pool, aqua park and water activities.
"EVERYONE FROM 7 TO 70 CAN WATER SKIING"
Stating that they are the first and only facility built on the sea in Turkey, SUKAY Facility Manager Erdal Yavuz said, "We opened the 2021 season. Water ski lovers started to come here. Our water ski team also started training. This sport is among the most popular water sports in Turkey. Our facility is one of the few places for cable water skiing. Also, the first and only facility built on the sea. This is a public place. Anyone who can swim and has no health problems can come here. I recommend everyone to do this sport. It works all the muscles of the body. This is our sport. "It is a sport that anyone can do, from 7 to 70. We provide water skiing training to our guests from various provinces of Turkey, and we enable them to do water skiing," he said.
"WE HAVE A CHAMPION TEAM"
Expressing that there are Samsun Metropolitan Municipality Water Ski teams, Yavuz said, "Turkey is a champion team. We have individual degrees. Currently, our athletes both made a special show for the season opening and started their training. Everything is going well. Currently, we have 25 students. "We invite everyone here. The whole Black Sea region needs to see this center. As the Metropolitan Municipality, we do our best to provide this service to our people in the best possible way," he said.
"EVERYONE WHO LOVES WATER"
Saying that he came to Samsun for a holiday from Istanbul, Yunus Bıdıklı said, "I have been in Samsun for 3 days. I learned that there is a Water Ski Center and that's why I extended my holiday. After a short training, I had the opportunity to try it. First I tried the simplest one. Then I went to the next level. "I also did rowing. I had a very nice and fun time. I love water very much and it is a must do for anyone who loves water. I enjoyed it very much. It was a wonderful event. I would definitely recommend it."
18-year-old Sümeyye İskender, a student at SUKAY, said: "It's a very fun sport. I couldn't come and do it for a long time because of the pandemic. I started skating this season. I recommend it to everyone."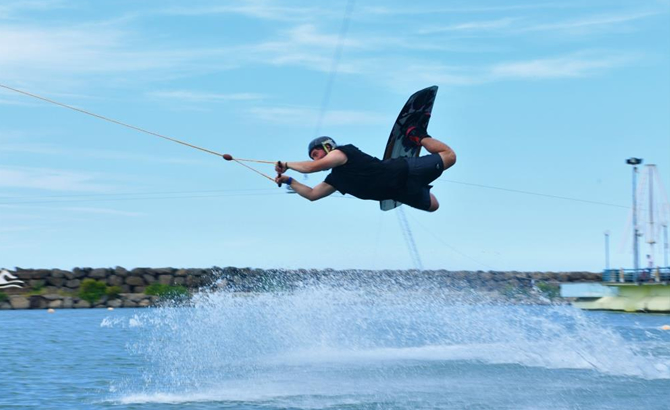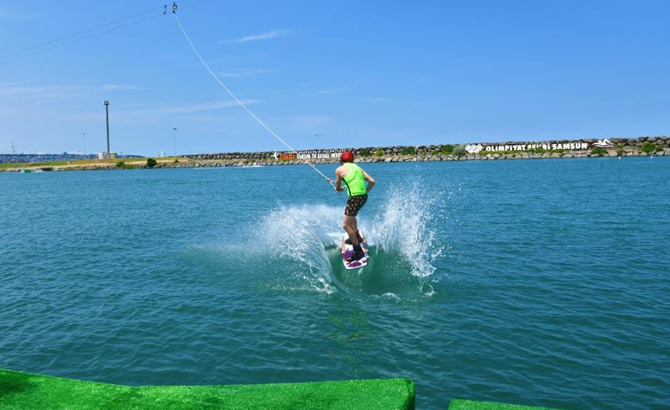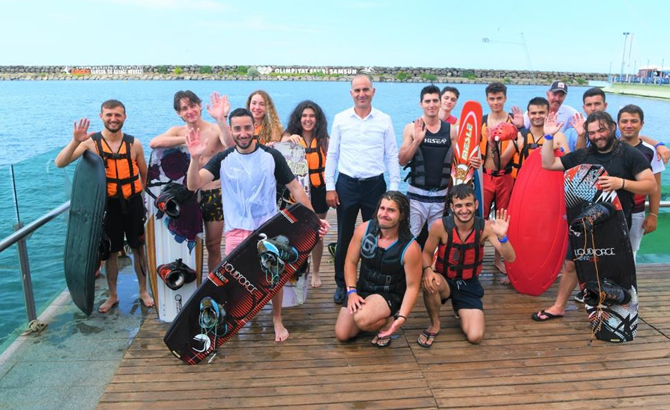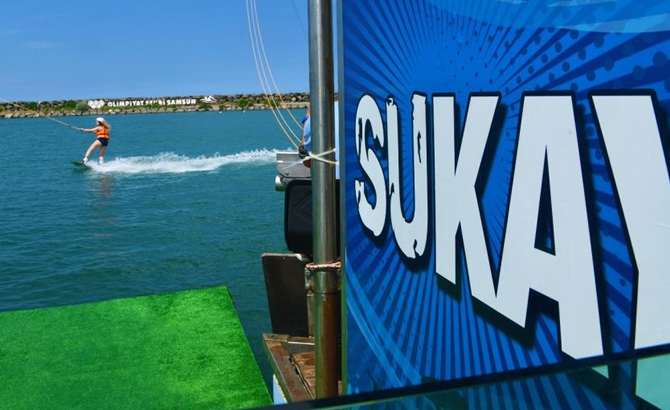 News2Sea
The opinions expressed herein are the author's and not necessarily those of News2Sea.
#Season #opened #Samsun #Water #Ski #Center