Sedef Shipyard General Manager Erkan Mete, who will deliver the 18th floating energy ship project in April 2022, said that after the project is completed, it will have an installed power of 237 megawatts and that the shipyard has created a value of approximately 3 thousand megawatts in this area.
Making a name for itself with its projects in many areas including military and commercial new shipbuilding, transformation projects and industrial steel structures, Sedef Shipyard will create an added value of 3 thousand megawatts with the 18th floating power plant project it will commission.
One of the leading players in the shipbuilding industry Erkan Mete, General Manager of Sedef Shipyard, pointed out that there are seven different commercial projects continuing with TCG Anadolu, one of the leading projects of the defense industry, in their shipyards and said, "We undertake the construction of such a ship that can be considered as an example worldwide and can be produced in a limited number of countries. Before the delivery of the project, the port acceptance test processes continue. We plan to complete these testing processes by the end of the year. Among these projects, we also have floating power plant projects. This project, which we will deliver in 2022 and will be converted from the platform called pontoon, will have an installed power capacity of 237 megawatts after completion. In addition, this transformation project, which is 138 meters long and 42 meters wide, will meet a significant part of the energy needs of the region it will go to ".
In addition to this, Mete gave information about similar project examples and said, "These projects; It serves in countries such as Gambia, Guinea, Senegal, Indonesia, Lebanon and Mozambique. The Onur Sultan project we have built in the past years has a power generation capacity of 470 MW and was a giant transformation project of 180,000 DWT (Dead Weight Tonnage). "This ship, in which 550 people worked for one and a half years, resembled a floating island when leaving the shipyard."
Mete added that with the 18 project to be delivered, they have built a power capacity more than twice the installed power capacity of the Keban Dam.
DEMAND FOCUSED ON FISHING FACTORY SHIPS
Underlining that 2019 was productive in terms of new construction projects, Mete said, "Bids for approximately 100 different projects have been received. We bid 65 percent of them. With the reflections of COVID-19, this rate dropped by 50 percent in 2020. From this point of view, 2020 did not pass with the efficiency we want for us. When we evaluate the offers we made in the first quarter of this year, I can state that the mobility is better than 2020 and 2021 will be more efficient ".
Noting that the construction works of 4 electric ferries for Norway and the lengthening and conversion projects of 2 Ro-Pax ships for Sweden are continuing in their shipyards, Mete said, "This year, the demands on the new construction side have concentrated on fishing factory ships compared to the previous years. In the previous years, orders were mainly for passenger ferries, "he said.
OBSERVERS EFFICIENCY IN 194-ACO-FIELD
Explaining that they became the 459th R&D center of Turkey with the approval of the Ministry of Industry and Technology in 2017, Mete said, "In this sense, we have developed some projects. Two of the 6 projects we developed were approved by TÜBİTAK. " gave the information.
Mete stated that nearly 40 engineers work in R&D departments and said, "We attach importance to this issue. Our Tuzla shipyard site is located on an area of ​​194 decares. 51 thousand square meters of this consists of closed areas. In addition, each of the blocks and ships built appear as additional closed or even narrow spaces. In such a large area, we have R&D studies in order to make the control in a healthier way. By using IoT, the internet of things, we can monitor the efficiency and safety of working with bluetooth 5.0 technology. We replaced employee cards with smart cards. Thanks to this system, we can instantly monitor where the employees are located and in which fields they work. Thus, in cases where employees are in prohibited areas or remain motionless, a warning signal is sent to our central system via the card and we prevent possible risks ".
FOCUSED ON SIMPLIFICATION IN PRODUCTION
Pointing out that they employ approximately 3 thousand people as a shipyard, Erkan Mete said:
"Approximately 2,500 people are made up of our subcontractor employees. The number of permanent employees of our shipyard is over 600. Our employees and productivity are our focus at every stage of our business. Recently, as the shipyard, we started studies for lean production under the name of Sedef Manufacturing System (SIS). It is a process that we have seen in many different sectors and we have implemented it for the first time in the shipbuilding industry. We provide training to our blue and white collar employees in this direction. We started to receive the fruits of these trainings gradually. We aim to gain significant advantages in terms of time, efficiency and cost. "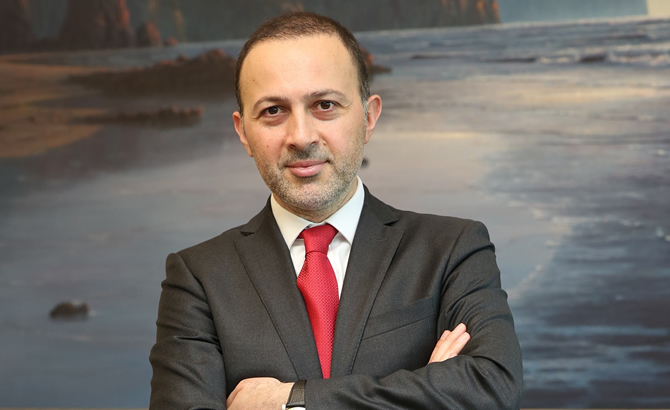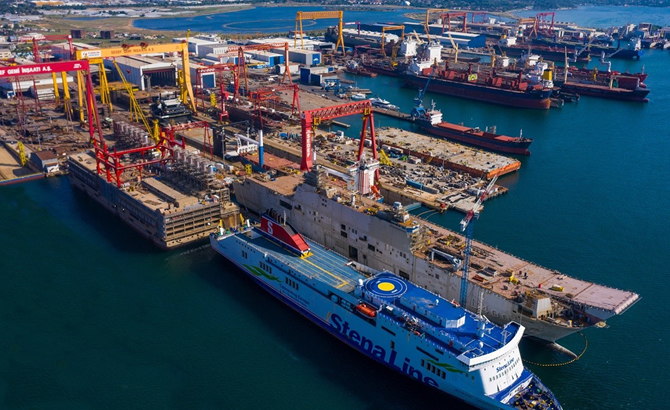 News2Sea


#Sedef #Shipyard #deliver #18th #floating #energy #ship #project