The Turkish Armed Forces (TSK) provided more than 260 tons of food and cleaning products to the Lebanese Armed Forces and their families.
By moving the TAF assistance on their way from Mersin Port yesterday "TCG Iskenderun" military cargo ship, the capital of Lebanon Turkey's Ambassador to Beirut in Beirut Hakan Gravel as well as the Beirut Military Attaché Colonel Day, Bert, the Security Counsel Colonel Yavuz Taşdemir Was greeted by Brigadier General Ilyas Yusuf and some other military officials of the Lebanese army.
Over 260 tons of dry food and cleaning products carried by the military cargo ship with a capacity of approximately 600 tons were delivered by the Lebanese army officer Brigadier General Yusuf at a ceremony held on board the ship.
Brigadier General Yusuf, representing the Lebanese Chief of Staff General Joseph Avn, stated that the aid provided to the Lebanese army by the Turkish Armed Forces symbolized the solidarity between the armed forces of the two countries and was very meaningful for them.
SHIP TAKES OFF FROM ISKENDERUN
Ambassador Çakıl also stated in his statement that the TAF was in Beirut Port to meet the Iskenderun cargo ship and said, "A while ago, the Lebanese army made a request for in-kind assistance to the officers and their families."
Turkey Beirut Military Attache of the Embassy of this issue to the Ministry of Defense (MoD) transmission that transfers the Ambassador Gravel, MND about a month working on the last of the officers in the Lebanese army, noncommissioned officers, said he has provided hundreds of tons of food aid to soldiers and their families.
Expressing that they are delighted that the military cargo ship with a load capacity of approximately 600 tons delivers hundreds of tons of food to Lebanon, Çakıl noted that due to the new type of corona virus (Kovid-19) measures, a small number of officials delivered the aid at a ceremony.
Ambassador Gravel, "Turkey will continue to support the Lebanese in the military field as in all areas. In order to get out of the severe economic crisis that Lebanon live in Turkey, will continue to represent an effort to kind of do their best," he said.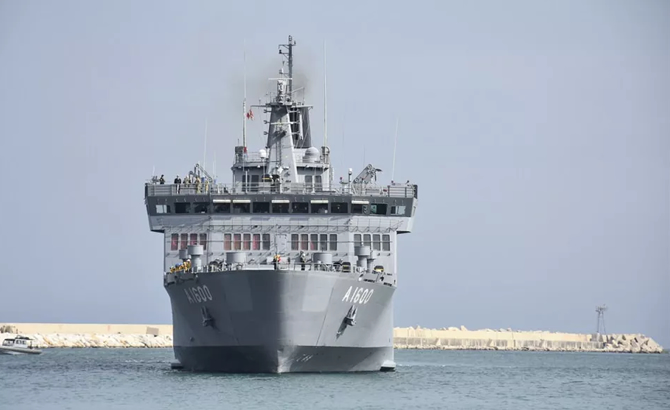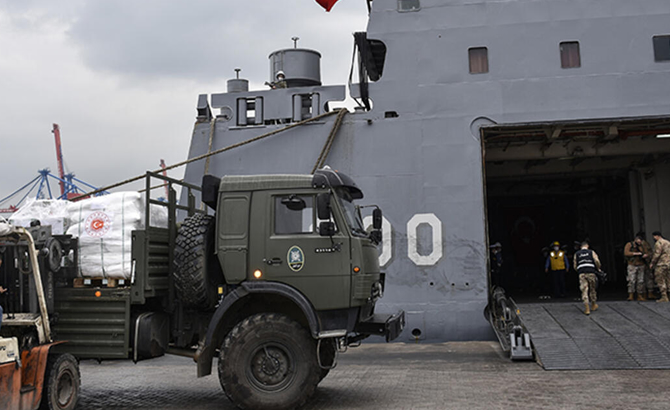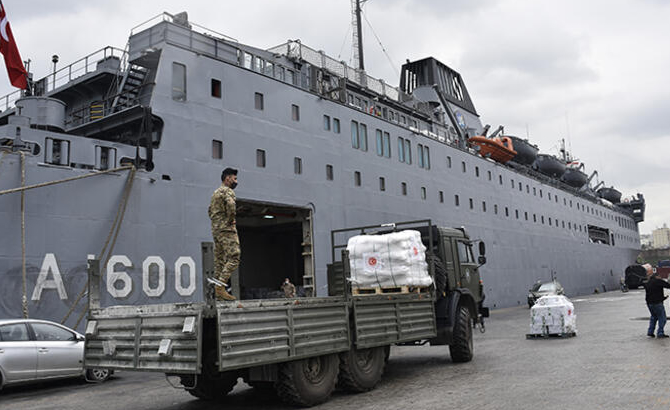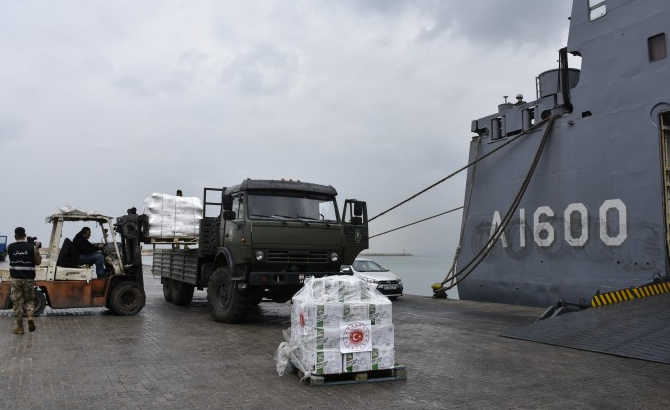 News2Sea
#TAF #tons #food #aid #Lebanese #army