Tersan Shipyard delivered the 84-meter-long, 26-meter-wide offshore support vessel Sayan Prince, which it had built for the Norwegian Sevnor Offshore.
Tersan Shipyard has completed Sayan Prince, the offshore operations support ship it has built for Sevnor Offshore operating in Cyprus, Russia and Norway.
Successfully passing the tests, Sayan Prince was delivered to Sevnor Offshore.
Sayan Prince, 84 meters long and 26 meters wide, is the second ship delivered by Tersan Shipyard this year.
SECOND DELIVERY OF THE YEAR
In the statement made by Tersan Shipyard, "The Offshore Operations Support Ship Sayan Prince has been successfully delivered to Sevnor Offshore. We heartily congratulate all Tersan Team who contributed to the construction of this beautiful ship.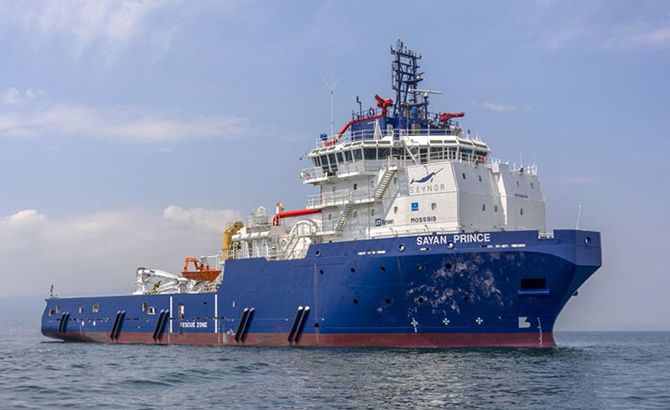 SEA NEWS AGENCY


#Tersan #Shipyard #delivers #Sayan #Prince #ship #Sevnor #Offshore