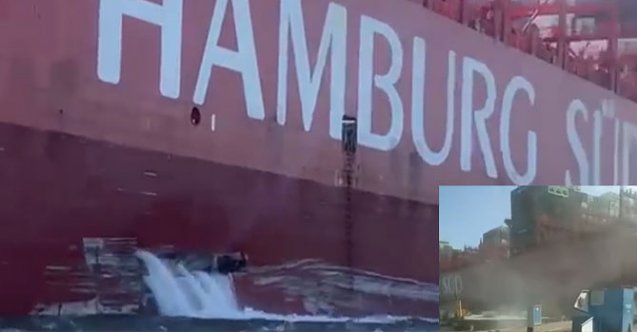 The container ship CAP SAN ANTONIO came into contact with the pier while leaving Santos, Brazil, on the afternoon of 20 June.
After the collision, it was understood that the hull of the 2014 built ship was punctured above the waterline in the ballast tank area on the port side.
The Portuguese flagged container ship Cap San Antonio was taken to the outer anchorage area for research, inspection and repair. It belongs to Paranagua.
The opinions expressed herein are the author's and not necessarily those of News2Sea.
#hull #giant #container #ship #crashed #pier #punctured #Video