The last sponge diver Aksona Mehmet in Bodrum district of Muğla came across full garbage bags in the middle of the sea. Aksona expressed his reaction on his social media account.
Taking his guests on a blue cruise with his boat, 72-year-old Mehmet Baş, nicknamed Aksona Mehmet, encountered large-size garbage bags in the middle of the sea while cruising from Oraklar to Karaada.
Mehmet Baş took 4 garbage bags on the sea surface with the help of his son and the sailor. It is believed that the garbage was dumped from motor yachts anchored at Pabuç Burnu.
Aksona Mehmet reacted to both those who threw the garbage into the sea and the other seafarers who did not collect the garbage although they saw it. 72-year-old Mehmet Baş, nicknamed Aksona Mehmet, expressed his reaction with the following words:
"We are on our way to Karaada, between Oraklar Island, we saw that the sea was full of blue garbage bags. Many boats come and go and no one looks back, what a coincidence that the wind is blowing from the breeze, so Pabuç nose and Pabuç nose are full of motor yachts, we collected the bags and took them to the deck. Here, my dear friends, before the brain develops and fills, when the pockets develop and become full, the empty pockets are under the control of the brain, in which case the mentality that thinks it is the master of everything turns our paradise into hell. With my deepest love and respect."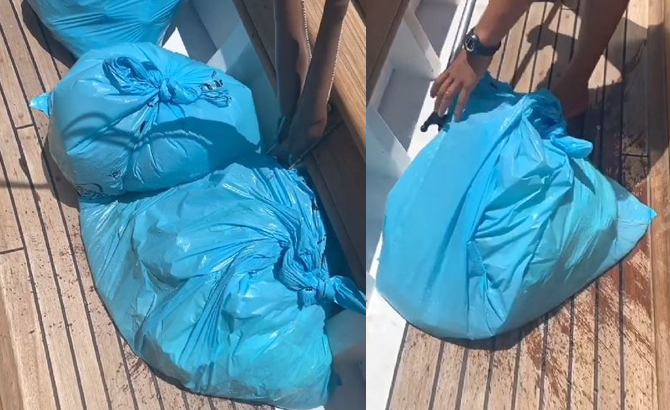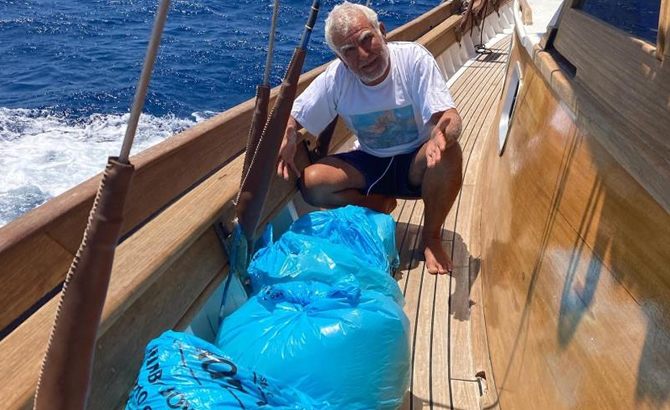 News2Sea
The opinions expressed herein are the author's and not necessarily those of News2Sea.
#sponge #diver #Aksona #Mehmet #rebelled #garbage #bags #middle #sea