The oil tanker named Kolin-9 broke down while passing through the Dardanelles. The tanker, with a length of 118 meters and a weight of 5 thousand 36 gross tons, was backed up by the Rescue-4 tugboat and anchored in the Dark Harbor Area.
The machinery and rudder of the Kolin-9 oil tanker, which is 118 meters long and 5 thousand 36 gross tons, sailing from Çanakkale to the Marmaraereğlisi district of Tekirdağ malfunctioned in front of Kepez.
The captain of the ship, which drifted and anchored in the area after a while, reported the situation to the Çanakkale Strait Ship Traffic Services Directorate (VTS) by radio.
Upon the notification, the Rescue-4 tugboat belonging to the Coastal Police Department was dispatched to the region. The towed ship was taken to the Dark Harbor area and anchored.
It was learned that the fault of the empty tanker was tried to be fixed.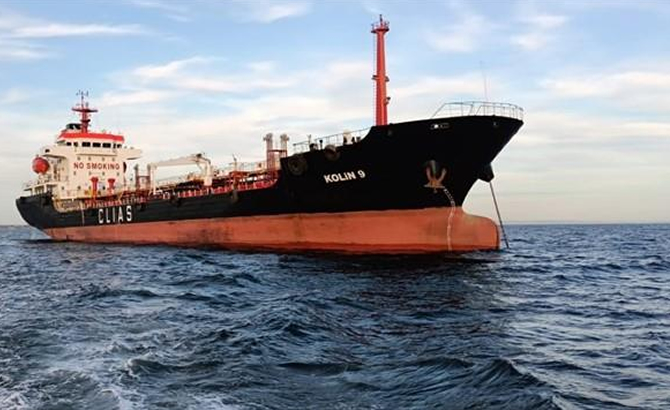 News2Sea
The opinions expressed herein are the author's and not necessarily those of News2Sea.
#oil #tanker #Kolin9 #broke #Dardanelles