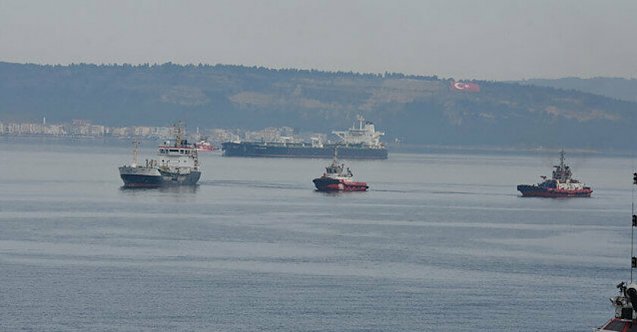 The personnel of a ship passing through the Dardanelles Strait fell into the sea. Search and rescue efforts for personnel were initiated.
The incident took place in front of Şarköy, 14 miles off the Gallipoli district of Çanakkale, around 19.30. A staff member fell into the sea from the Singapore-flagged 'Strategic Unity' ship, which was passing through the Dardanelles while on its way from the Tuapse Port of Russia to the Port of Puerto Cortes in Honduras. The captain of the ship reported the situation to the Dardanelles Ship Traffic Services Directorate (VTS) by radio.
Upon the developments, a fast rescue boat named 'Kegm-9' belonging to the General Directorate of Coastal Safety was sent to the region where the ship was located. Search and rescue efforts have been initiated for the personnel of the Singapore-flagged 'Strategic Unity' ship, which is 18 meters long and weighs 24,641 gross tons.
On the other hand, other ship captains passing through the strait are also informed about the incident by radio.
The opinions expressed herein are the author's and not necessarily those of News2Sea.
#personnel #ship #passing #Dardanelles #Strait #fell #sea