The tour boat, which went on a blue cruise in Bodrum district of Muğla, ran aground. The tourists and crew on the raking boat were rescued.
The 25-meter sailing boat, which went on a blue voyage in Bodrum, ran aground in Gumbet Haremtan Bay on its way back.
Rescue work started for a tourist group of 10 people, including 4 children, and 3 crew members, who were in the wooden million-dollar yacht that was lying on its side.
General Directorate of Coastal Safety (KEGM) and Coast Guard teams rescued those who went on the rescue tour. The work to save the boat was started.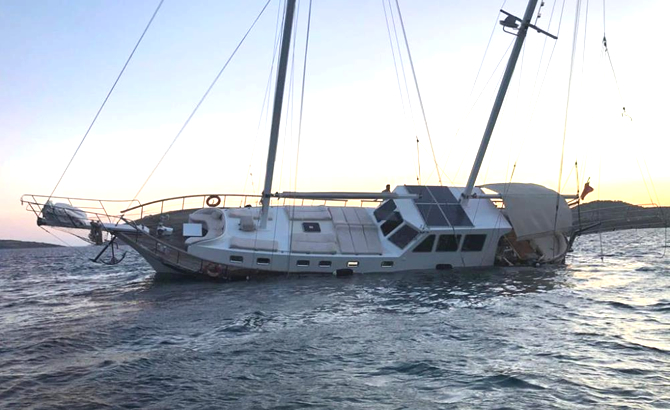 News2Sea
The opinions expressed herein are the author's and not necessarily those of News2Sea.



#Tour #boat #ran #aground #tourists #rescued #moment