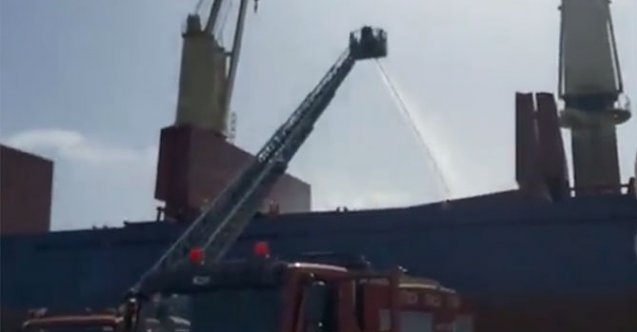 The Panama-flagged LADY SEMA, built 2001 and owned by Istanbul-based Gn Group Corporation Panama Istanbul, surrendered to flames in Israel's Haifa port.
It was reported that the fire broke out in the cargo hold on June 13 while the ship was in the port of Haifa.
The fire was extinguished by firefighters before it spread throughout the ship. It is among the details that there were no injuries in the fire.
A ship caught fire in the port #Haifa.. Details: https://t.co/NAHAfqRUWb#Palestinian_inside pic.twitter.com/tf7sAYGVe0

— Al-Maqdesy Media (@AlmakdesyMedia) June 13, 2021


The opinions expressed herein are the author's and not necessarily those of News2Sea.
#Turkishowned #ship #surrendered #flames #Israel #Video