It is stated that the fast transfer ship of the US Navy, USNS Yuma, is on its way to the Black Sea.
Following the incident caused by the British destroyer HMS Defender in the Black Sea, ships belonging to NATO countries continue to come to the Black Sea to participate in the Sea Breeze 2021 exercise, which continues in the region.
In the statement made by the US 6th Fleet, it was stated that the fast transfer ship USNS Yuma was on its way to the Black Sea.
In the statement made on the Twitter account of the 6th Fleet, "USNS Yuma sailed north towards the Black Sea for cooperation with our NATO allies and partners."
This year, 32 countries from 6 continents, 5 thousand soldiers, 32 ships, 40 aircraft, 18 special operations and diving teams are participating in the Sea Breeze exercise, which has been held for the 21st time since 1997. The exercise will end on 11 July.
On June 23, Russia's defense officials announced that a warning fire was opened on the Defender ship, which passed through the Crimea and violated the territorial waters of the country, and the ship's route was bombed. The British Ambassador in Moscow was summoned to the Russian Foreign Ministry immediately after the incident, which was seen as a 'provocation' by Russia.
British officials, on the other hand, argued that the ship passed through Ukraine's territorial waters, not Russia's.
Crimea was connected to Russia in a referendum held in 2014, after the actions of ultra-nationalist groups in Ukraine spread to the peninsula. However, Britain and other Western powers do not recognize the results of this referendum, in which the people of Crimea exercised their right to self-determination.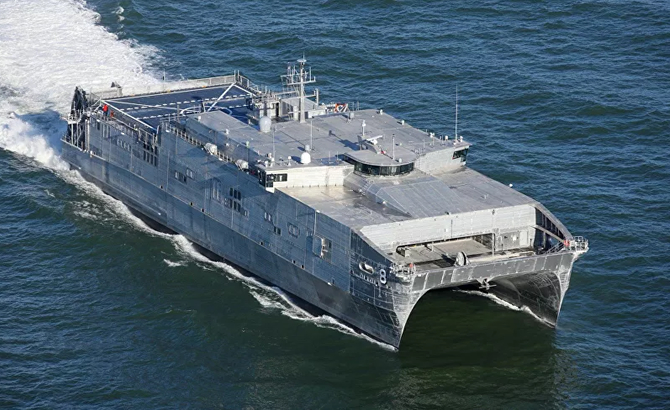 News2Sea
The opinions expressed herein are the author's and not necessarily those of News2Sea.



#fast #transfer #ship #USNS #Yuma #sails #Black #Sea